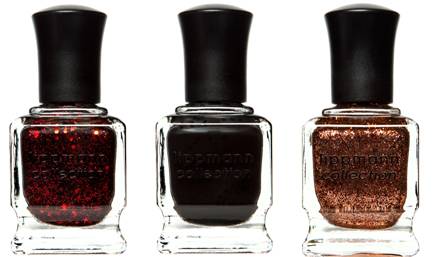 Lippman 10 year anniversary shades
I'm so over neons and bright summer colors. Don't get me wrong, they were fun while they lasted, but summer has come to an end and it's time to get dark and glitzy! Lippmann Collection is celebrating their 10 year anniversary this month and to celebrate Deborah Lippmann has created a limited-edition collection of three glitzy shades ($35 for set of 3). I'm obsessed with the flecked Ruby Red Slippers shade — so fabulously over-the-top — I could totally see the models in Dior's Haute Couture show rocking this shade! If drama isn't what you're looking for two of essie's new fall shades ($8 each) — Chinchilly (granite gray) and Mink Muffs (smokey taupe) — are more wearable and slightly softer (though darker than they appear in the images below), than the grays and taupe we saw all over the place last season — just be careful if you're pale like me because too many coats give these colors a muddy/clay look! For a creamier gray, Orly has got Mirror, Mirror ($7.50) out for fall. They've also got a fab shimmery blue called Pixie Dust and a deep green (green is SO going to be the new black), called Enchanted Forest (both retail for $7.50).
What fall nail colors are you excited for?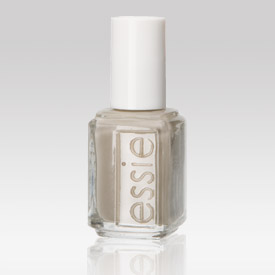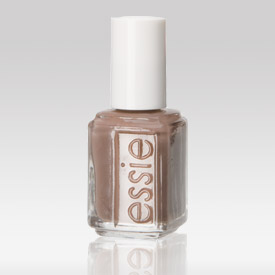 From left — Orly Mirror, Orly Poison, Orly Enchanted Forrest, essie Chinchilly, essie Mink Muffs