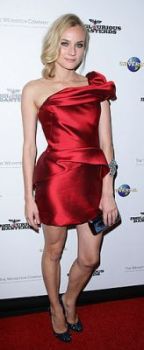 Beauty Snob had a rejuvinating experience at the new Mandarin Oriental Spa in Boston.
Couture Snob finds the shirt dress trend very casual chic and easy to accessorize. Perfect for the snob on the go.
Jewel Snob is fascinated by the sparkly necklace by Janis Savitt.
Tot Snob is caught in a bind, but cant resist dresses like the Floral Applique Dress by Isabel Garreton.
Fab Sugar is admiring Diane's Inglorious Style.
She Finds wants you to go for biker chic rather than biker chick.
The Find has found jewelery that puts perfume and lip gloss at your finger tips.
Nitrolicious is preparing for Fashion Week with the release of the YSL Manifesto tote.