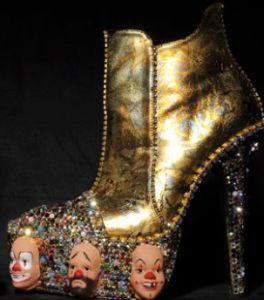 Beauty Snob loves her new Philosophy find!
Couture Snob is trying to comprehend what designers were thinking when creating these House of Gasoline Glamour Shoes.
Fab Sugar brings us an Emmy Red-Carpet Roundup!
Jewel Snob stubbled across a Fabulously Frugalicious Find at Banana Republic!
Tot Snob puts the spot light on Babysusu's Fall 2009 Line.
Recessionista Blog finds that even celebrities like Kate Walsh are not afraid to be frugalicious!
She Finds is surprised that France lawmakers want warnings placed on Airbrushed photography.
The Find Made a stunning frugalista find with these DAY Birger et Mikkelsen
Nitrolicious has the daily Fashion Week scoop day 1-8!