Congratulations to the 5 winners! Steven K., Concord, NH, Cecilia W., Acton, MA, Heather G., Tahlequah, OK, Neslee D., Corte Madera, CA, Kimberly M., Topeka, KS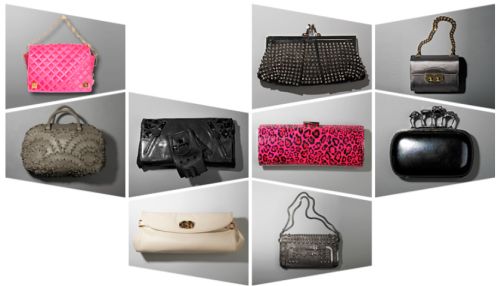 Guest Blog by Liza Powel O'Brien
The world is full of different types–from the woman who's got a closet full of Birkins and Chanel to the girl who's more monogamous and single-minded, picking only one special bag at a time to lavish her attention on. Bagsnob wants to know: What type are you?
How often do you buy bags?
How Often Do You Buy Bags?(opinion)
1. What is the average amount you spend on a bag? (Leave your answers in comments please! To make it fun, we are going to randomly select 5 commenters to give shirts or bag hooks to. There are 5 questions total, please answer all to qualify to win!)
$250
$500
$1000
$5000
$10,000
2. What is the most you have ever spent on a bag?
$500
$1000
$5000
$10000
$50000+
3. What is the bag you use most often?
4. What is your most treasured bag?
5. How many bags do you own?
1-5
5-20
20-50
50+