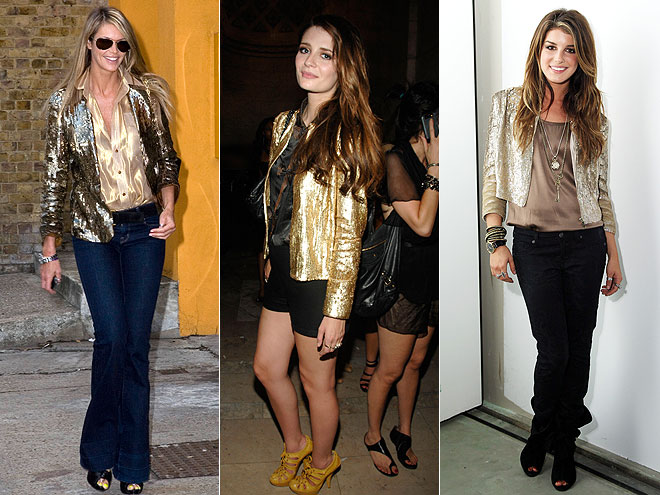 Images from People.com
Sequin is totally the trend that just won't die. For the most part I'm not a huge fan of it, but when it comes to sequin blazers, boleros, and cropped jackets — I can't help myself — I'm totally into it. I bought a Marc by Marc Jacobs sequin jacket a few months ago pre-Michael Jackson's death and as I previously wrote, I was asked if I was channeling the King of Pop when I wore it out– it was not my intention obviously. Since MJ's death however everyone seems to be wearing these kinds of black or silver sequin jackets so I'm liking the idea of going gold with this trend. It works great for fall especially against a simple, black outfit with minimal accessories (ie just a bold cocktail ring).
What do you think about gold sequin? Snob or Slob?