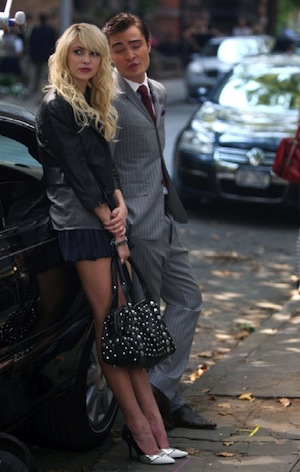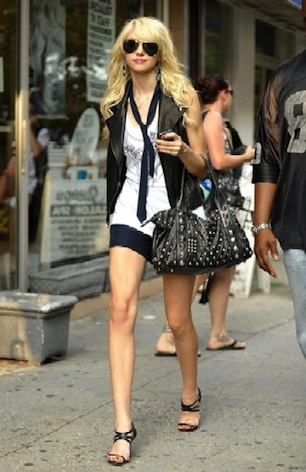 We were starting to get sick of studs until we saw this Be & D Studded Horizontal Satchel
($1390) on Taylor Momsen. She just turned 16 but has a very street wise and edgy style. There is just something very appealing about her– the over processed and bleached hair, micro minis and a trashy chic style makes her akin to Blondie for the new generation.
The bag is total overkill with the large studs on the straps and I would have liked it better to only have the smaller studs but on Taylor, it works. And surprisingly, it's a lot lighter than it looks. So if you're still seeking an attention grabbing studded number, this is the one. Be & D Studded Horizontal Satchel
at Nordstrom.