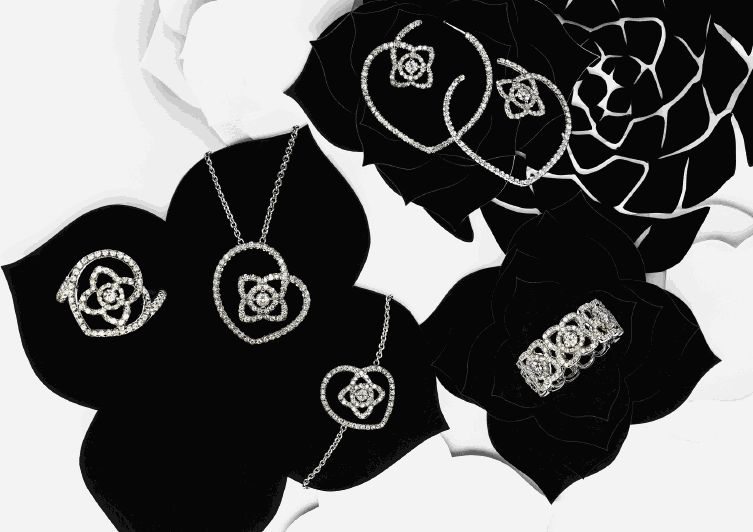 This Enchanted Lotus Collection from De Beers makes the perfect gift for the most precious of family and friends. The prices are in the range that is affordable for those without the luxury of private jets and jewelry bank vaults. Each piece is unique and special for that unique and special love in your life.
An exquisite thread of diamonds, woven together to create a fine band of lotus flowers as a statement piece or as the everlasting wedding band. Set in white gold, 1.41 carats for $4,500.
Beautifully intricate, this ring stylishly adorns the hand in a never ending loop for a timeless and chic touch. Set in white gold, 0.47 carats for $2,000.
A delicate and elegant pendant for everyday, a perfect accessory to complement any style or to mark any celebration in a meaningful way. Set in white gold, 0.39 carats for $2,000.
A lovely bracelet perfect for any occasion, it strikes a scintillating balance between the diamond lotus feature and its exquisitely fine chain. Set in white gold, 0.33 carats for $1,500.
Light and ethereal, these hoop earrings take a modern twist on glamour with a sculptural feel for evening or everyday elegance. Set in white gold, 1.45 carats for $3,200.