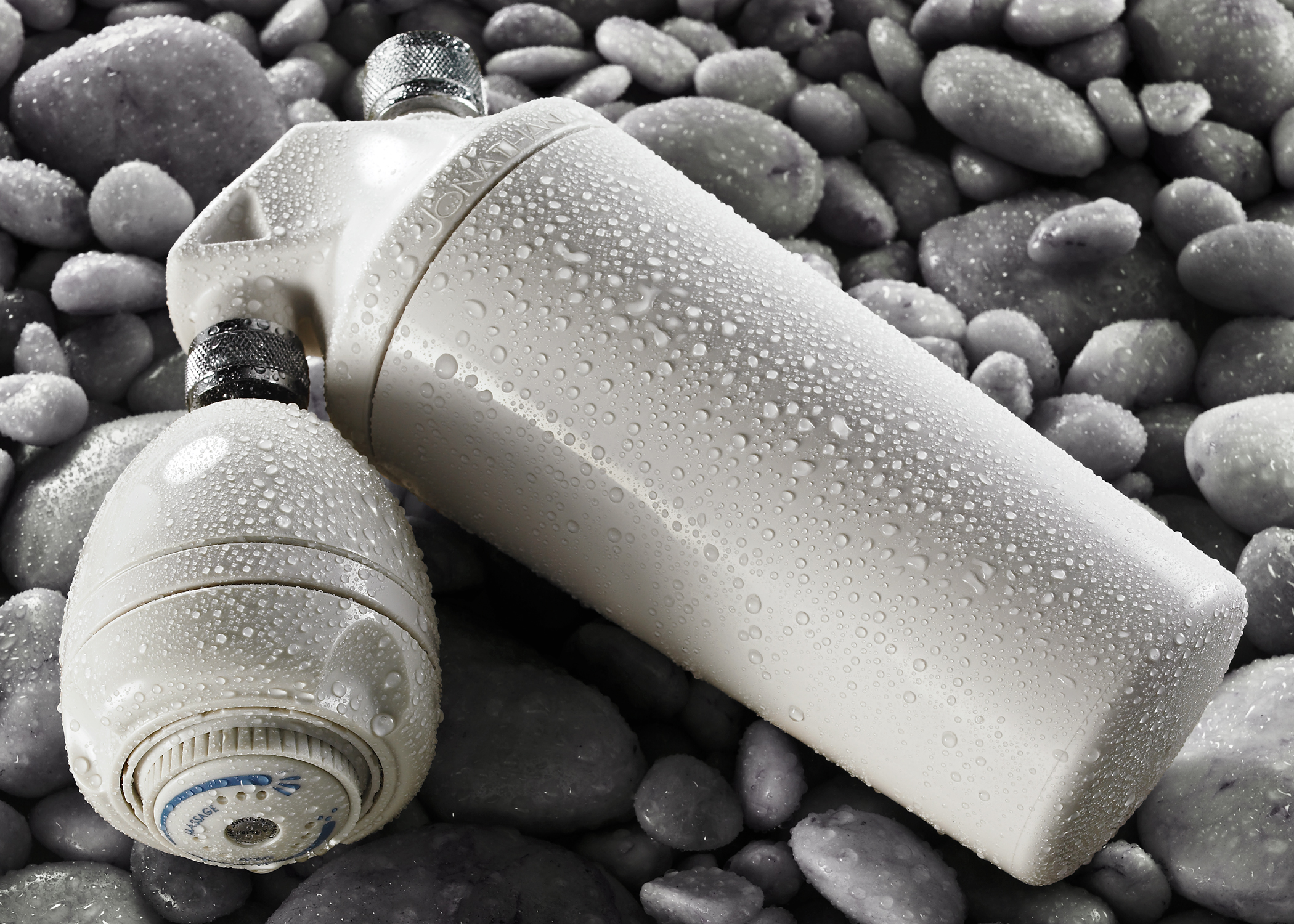 I recently went off birth control which has caused me to have some hair loss, so I've been paying extra attention to taking care of my hair. My dad swears by Jonathan hair products so I actually heard about the Jonathan Product Beauty Water Shower Purification System
($95; $55 for replacement filters) through him. Basically it's an advanced shower water filtering system that uses the "highest grade filters to change ordinary shower water into pure, pH-balanced water that is free of hair-stripping, skin-damaging chemicals and metals." Sooo it's like showering with bottled water! The whole thing seemed a little excessive to me; I mean I'm not Paris Hilton after all! Plus NYC is known for great tap water. That said I spoke to my dermatologist about it and she actually told me that the filter could be beneficial for my hair (and she noted that it's especially good for those that live in rural areas with particularly harsh water). More after the jump!

With my dermatologist's blessing I installed the system. The installation is very easy — though I needed my building super to come and remove my old shower head. Once it's installed you have to flush it out for about 20 minutes, so install the system when you have some extra time. I've been using it for 3 weeks now and my hair is definitely less frizz-prone, more manageable, and shinier (I noticed all of these benefits after the first use). The water that comes out of the shower head is also significantly softer and there are multiple settings. Supposedly people also see their skin improve, though luckily my skin is pretty blemish-free at the moment so I didn't really see a change there.
A shower water filter may seem excessive, but I'm totally convinced that it's worth the investment for those with hair-management issues/color-treated hair. I've already picked-up one and sent it to my best friend in Paris for an early Christmas present:-)