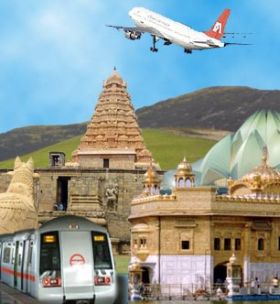 The holidays are upon us and for many, this means travelling by airplane to see friends and family. The cabin of an airplane has extremely low humidity, which can result in dry, tired-looking skin with accentuated lines and wrinkles. Here are my skin care tips for keeping your skin looking it's best–before, during and after flying.
GET YOUR SKIN FLIGHT-READY:
-Use a skin serum under sunscreen
Since the cabin of airplanes have low humidity, you must load your skin up with as much hydration and protection as possible. Apply a skin serum under sunscreen to deliver moisture deep within the layers of the skin while providing an occlusive seal to help the skin retain its moisture. Look for serums using ingredients like Dimethicone, Cyclomethicone and Hyaluronic Acid. Renée Rouleau Intensive Firming Serum uses these ingredients and is ideal while flying.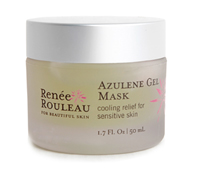 -Make sure to apply sunscreen over skin serum
Did you know that when you are in an airplane, you're closer to the sun
so UV damage is at its greatest? The windows on an airplane don't
filter out damaging UV rays, so even though you are not in direct
sunlight, you are still exposed to the harmful rays. And we all know,
UV rays = skin aging and wrinkles. Wear a minimum of SPF 15 on the
face, neck and sides of the neck. Also, foundation makeup containing
SPF is not enough. The sunscreen must be built into your moisturizer.
CARING FOR YOUR SKIN WHILE IN THE PLANE:
-Choose aisle over window seats when flying in an airplane (and shut the shade).
Not only are you getting massive amounts of sun exposure since you're
closer to the sun, but when sitting in the window seat you're
subjecting your skin to more UV rays. If you do have a window seat,
just shut the shade!
-Do not mist your skin with a hydrating spray.
For years, skin care experts have suggested to mist your skin with a
hydrating spray to keep it moist. This is a no-no, for sure! The worst
thing you can do is spray those misters on the skin. Why? Because since
the air is so dry, it looks for water wherever it can get it and since
water attracts water, when you spray the skin it takes all the water
from the deep layers in the skin and gets evaporated into the dry air!
The result is even drier skin. Your best bet is to leave the skin as
is.
-Drink plenty of water.
It's always beneficial to keep your body hydrated while flying, so
drinking plenty of water is important. While it doesn't benefit the
skin as much as you would think, it's still important for your body.
POST-FLIGHT CARE:
-Use a mild facial scrub.
When arriving at your destination (hotel, home or other), cleanse your
skin and use a mild facial scrub to remove surface dry skin cells
caused from flying. Be sure to avoid facial scrubs containing natural
grains such as apricot kernels, walnut husks and almonds as the sharp
edges can scratch and irritate the skin. Instead, use scrubs containing
polyethylene, jojoba beads or micro-beadlets.
-Treat your skin to a hydrating mask post-flight.
After exfoliating with a facial scrub, it's important to add back
essential hydration and brighten the skin from post-flight dullness. I
prefer gel masks because they have the highest water content. Renée
Rouleau Azulene Gel Mask is
both calming and deeply hydrating to ensure your skin gets the moisture
it needs. It feels so cool and refreshing on the skin after traveling.
Leave on 15 minutes, rinse well and apply moisturizer.