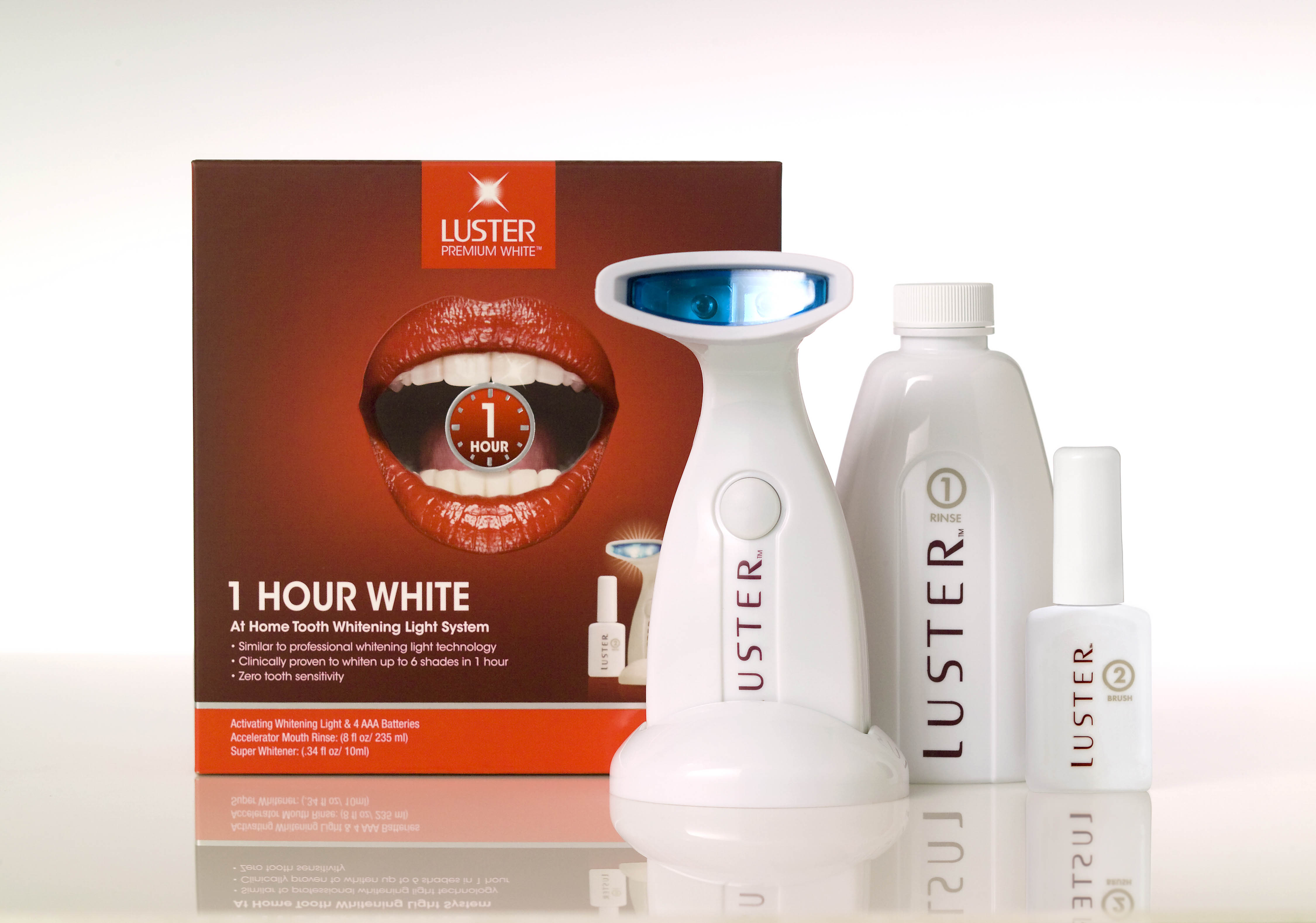 I've been drinking way, way, WAY too much coffee lately. Not only am I now a total insomniac, but I have serious heart palpitations at night and my teeth have taken on a slight yellow tint. That said caffeine addiction is no easy thing to kick! I've used White Stripes before and had great results, but the tooth sensitivity was too much for me to bear again. An alternative I recently found out about is Luster's 1 Hour White, Tooth Whitening Light System
($39.99) which guarantees no tooth sensitivity (clinically proven), and only takes an hour (versus a week) to whiten teeth. It's also the only over-the-counter whitening product to be FDA-cleared. I tried out the system and it does leave your teeth noticeably whiter after the one-hour process. That said, while one-hour may not seem like a long time, the process is actually rather tedious (I would suggest putting together a good play-list before starting the treatment!). Read more about how the treatment works after the Jump!

Step 1: Rinse with the Accelerator Mouth Rinse
Step 2: Brush on the Super Whitening Gel
Step 3: Apply the Activating Whitening Light
Repeat all of these steps for up to an hour (about 10 to 20 times).
Do you do anything extra besides brushing and flossing to keep your teeth pearly white?