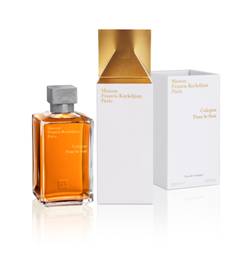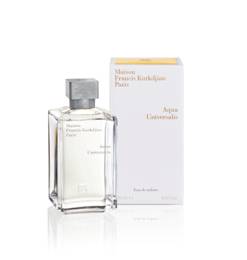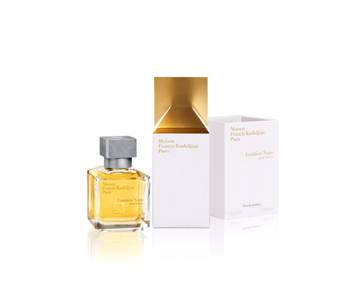 My best friend works at IFF and is finishing-up her last year at ISIPCA in Paris where she is getting her Masters in Perfumery (the school is tiny..she's one of only 15 students and the only American to be admitted in her year). Needless to say her nose is impeccable and I was super excited that I was able to get my hands on small sample vials of all seven of Maison Francis Kurkdjian's scents for her and I to sniff while she's back in NYC for her Christmas break! So, last Saturday on a snowy NYC night, we turned on MTV's Jersey Shore, loaded-up on Pierre Herme macarons and sniffed away! For those that aren't familiar with him, Francis Kurkdjian has created more than 20 of the best-selling fragrances of all time for fashion houses from Armani and Dior to Lanvin and Narciso Rodriguez and since 2001, he has also blended bespoke fragrances for private clients (one day I hope to be able to afford my own custom $12,000 fragrance…). He recently launched his own house, Maison Francis Kurkdjian, offering colognes, eau de toilette, eau de parfum, candles, interior scents, incense papers, perfuming laundry wash, matching fabric softener, perfumed leather bracelet, and even a library of scented bubbles thus pretty much reinventing the way we experience fragrance 24/7. Jump for the lowdown on the collection!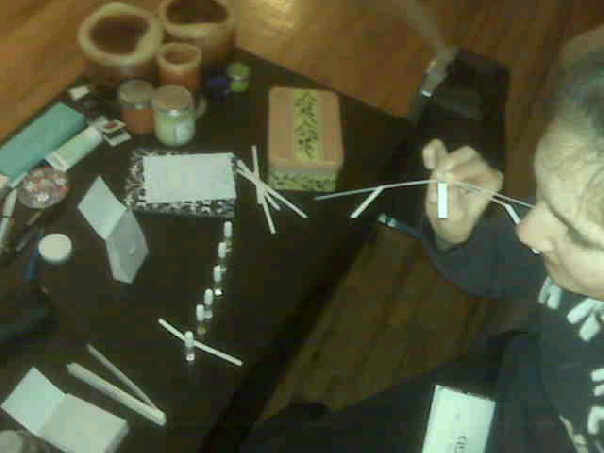 My friend at work smelling the scents!

Aqua Universalis: a water that can be used on skin, fabric, sheets and spritzed in the air. It has notes of Bergamot and lemon from Sicily, white bouquet (lily of the valley and sweet mock orange), light and musky wood..this was my favorite. Refreshing, very light.
Lumière Noire: the idea of two opposing powers (lumiere means "light," while Noire means "dark" in French), which is translated by a rose and patchouli blend. There is a women's and a men's version.
– Lumière Noire pour Femme: spiced rose (cumin and hot pepper) patchouli, narcissus
– Lumière Noire pour Homme: spiced rose (cumin and cinnamon), patchouli, mugwort herb
APOM: an acronym for "A Piece of Me" – created for Francis' love for the harmonious colors and flavors of the Middle East. Men's and Women's version for this one as well.
– APOM pour Femme: cedar wood and ylang-ylang flower (this is the only one I didn't like. You could tell that this scent was formulated to work in laundry washes…).
– APOM Pour Homme: cedar wood and amber
Cologne Pour le Matin: Bergamote from Calabria, lemon from Sicily, white thyme from Morocco, lavender from Provence, orange flower from Tunisia in a smooth, fresh, powdered combination.

Cologne Pour le Soir: This was not what I expected at all. I had something sensual in mind given the name, but the smell actually made me think of a sweet Port. Very sexy in a delicate way which makes sense since it was "inspired by an evening in winter or just the wish to feel oneself enveloped in softness, like a cashmere sweater on the arms of a loved one." It's an infusion of benzoin from Siam, Bulgarian and Iranian rose honey, incense absolute.