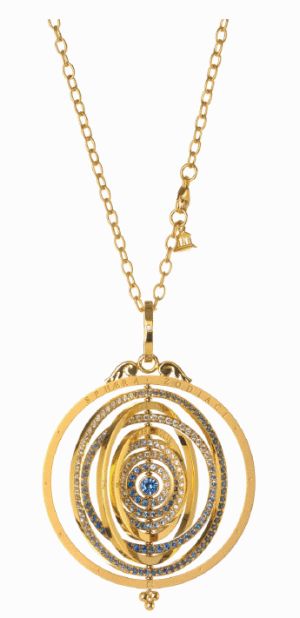 Temple St. Clair is known for exquisite designs that are understated and classic. There are those who appreciate fine jewelery but are modest about the amount of bling. She calls her designs "restrained", I call it fabulous! These pieces from her current collection shows her range and background of art and architecture.
The Tolomeo Pendant with blue sapphire and diamonds is very architectural with an element of engineering feat that is eye catching. I love sapphire and the monochromatic simplicity of this piece because there is already so much going on, but there is also a version with multiple colored stones. For $25,000 (chain sold separately – 18K Classic Extra-Small Oval Link Chain, 18″, $1,350).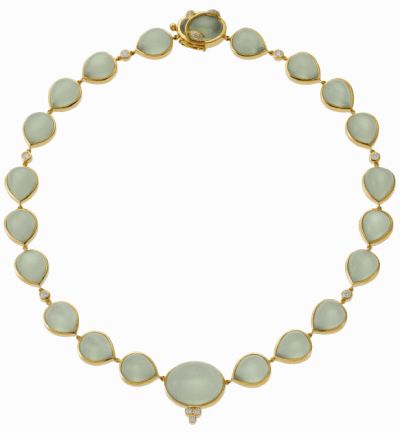 I love pieces that are versatile and impactful. The Graduated Necklace with Mango Green Moonstone and Diamonds is exquisite and elegant for formal affairs but this can easily be worn with a simple cocktail dress or even a nice luncheon. for $85,000.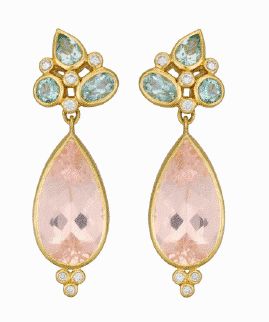 These Cluster Drop Earrings with Morganite, Diamonds and Green Beryl are gorgeous and of course curbs your pink diamond craving, or at least mine =) For most, giant pink diamonds are not a reality but that does not mean we can't get the look of our favorite color! For $15,000.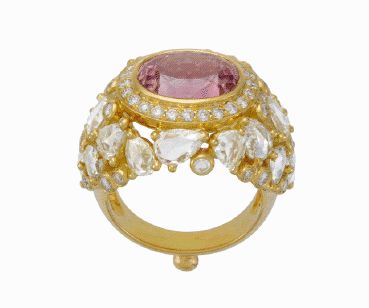 Cocktail rings are my thing. I like to keep things simple and have one point of focus and this clearly fits the bill. This Cluster Ring with Precious Topaz and Rosecut Diamonds is showy but in a modest, "restrained" way. Yes, I am a sucker for anything pink but this isn't girly in any way, the setting is absolutely sophisticated. For $62,500. Available at Temple St. Clair, although not all the pieces shown here are on the website. Contact their sales department at 800 590 7985 or 212 219 8664.