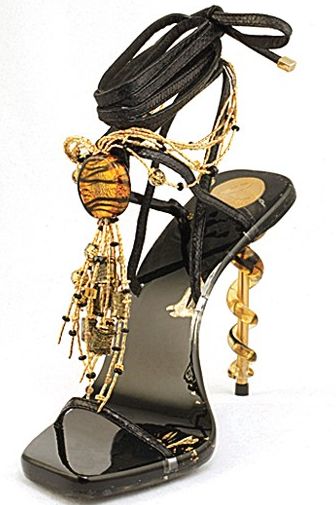 It seems the race for expensive shoes continue despite the lack of improvement in the economy– the latest, $7,500 shoes designed, engineered and developed by Pasquale Fabrizio, often referred to as "the shoe cobbler to the stars.
Fabrizio defended the price by explaining the shoes are made of murano glass and 24-carat gold beading. The official unveiling will take place on Jan. 29 during a champagne
reception at Fabrizio's Los Angeles studio. On display will be five
styles from the über-limited, 100-pair collection. The designer also said he's looking for his next Cinderella. Uh, no thanks– I prefer my murano on my table and my gold on my neck. What about you?