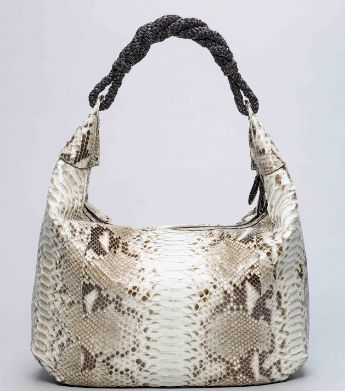 Congratulations to our November Giveaway Winner – Linda Costello-Roth, Green Lawn, NY!
Enjoy Oscar de la Renta's favorite bag of the season– the Taylor Python bag! As Oscar told us, the python on this bag is pressed to give it a subtle sheen that makes it smooth and supple, which will protect it from cracking or curling. The chocolate leather woven handle is interlaced with beading– all handmade, it is the most fabulous detail for a handle we've seen. And by the way, this bag is worth $2950!!
Huge thank you to Oscar de la Renta for this amazing giveaway!!!