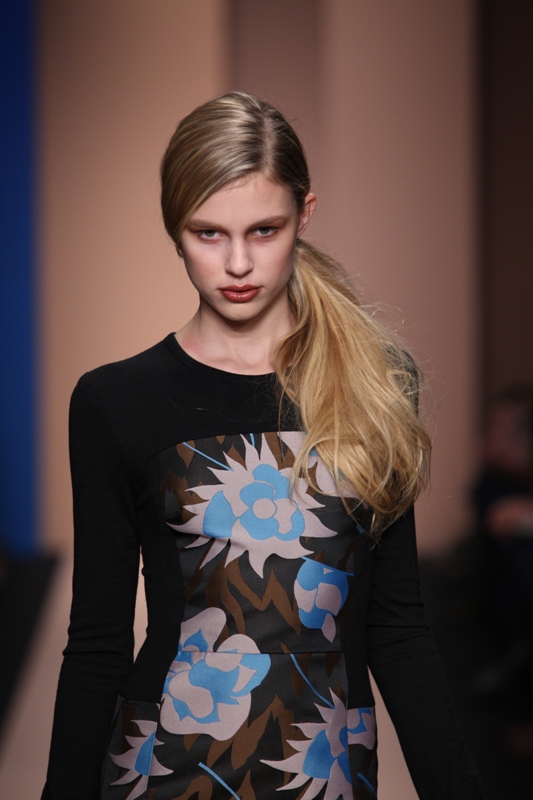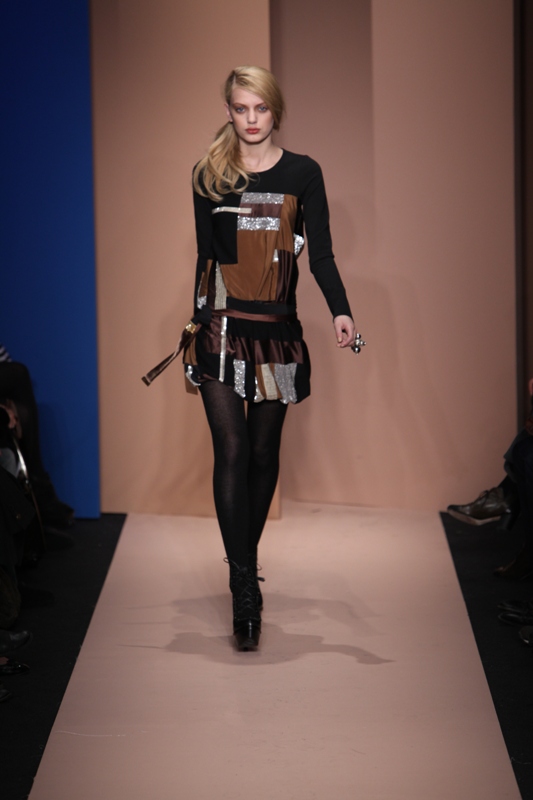 One of the easiest hair trends to emulate off the runway is the side swept ponytail that we saw at DKNY Fall 2010 show. A refined side-swept ponytail projects a sexy equestrian vibe with a
subtly strong, yet not too masculine look. The ponytail's length falls
over the shoulder on the side where hair is parted, while just a few
face framing layers are left to brush along on the opposite side of the
face. The effortless elegance of this asymmetric look complements the
proportions of any face because it offsets any imbalance of the facial
structure. It's a look you can do right now for spring/summer and we got the instructions from Creative Director of Wella Professional hair team, Eugene Souleima.
Step-by-Step Styling:
1. Prepare damp hair with Wella SP Volumagic (6.8 oz)
and blow dry with a large round brush, creating a soft wave and giving direction
for the side part.
2. Rake hands through hair to loosen the waves, pulling to the
side of the part and fasten the low side ponytail.
3. Leave hair on the opposite side of the ponytail loose around
the face to balance the asymmetry of the look.
4. Lightly smooth Wella SP Hyper Curl (6.8 oz)
on the length of the ponytail for separation and added texture.