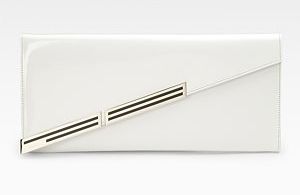 Oh this reminds me of Gucci's golden era, and a bit like Sharon Stone's character in Casino. This large (not quite oversize) clutch has an asymmetic flap closure that has a handy mirror on the inside of the flap – yes, that's right, I need to look at myself every time I open my bag! Hey, you never know, something could be stuck in my teeth. There are bold but tasteful hardware and enamel details and that's it, super minimalistic for Gucci and I LOVE it!! White patent leather (with immaculate quality like this one) is amazing to have in your collection and of course for Summer, you will get good use out of it. What I really love is the price, $595 at Saks Fifth Avenue and of course, at Gucci.com.
If you want decadent, this also comes in an orange croc and an uber chic matte and glazed black croc, jump for pictures.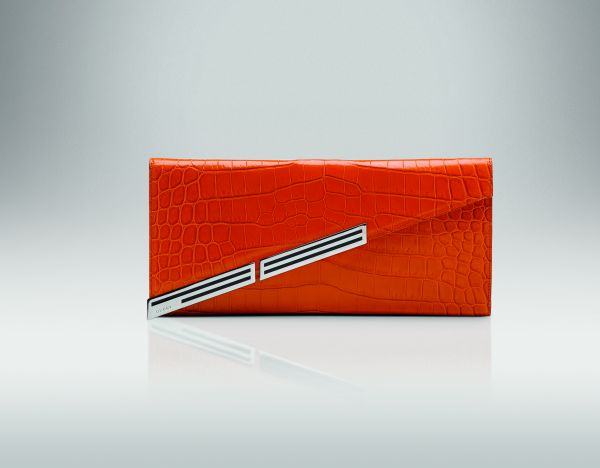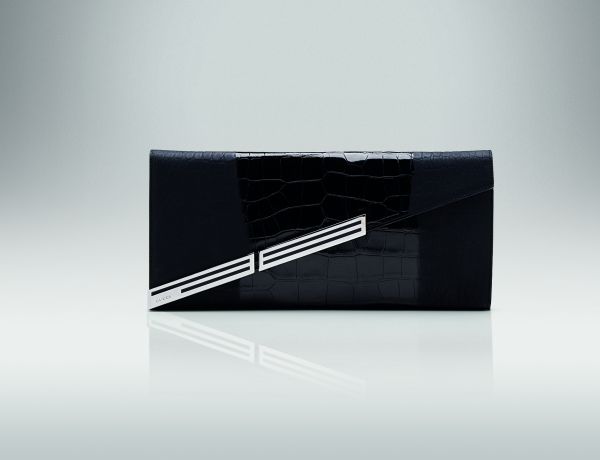 UPDATE: Just got word, the croc is $6800.