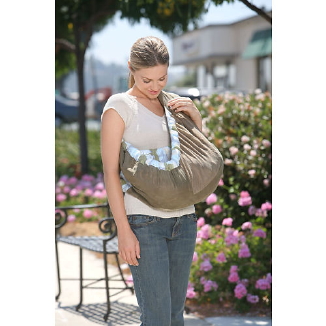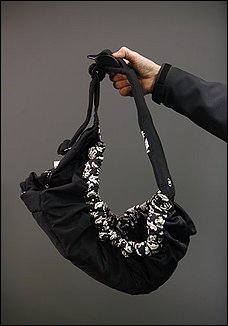 More than 1 million baby slings recalled. The Consumer Product Safety Commission is advising that babies under 4 months old should stop using these slings immediately. There have been 3 infant deaths due to suffocation in the soft fabric. Especially at risk are babies who had a low birth weight, were born prematurely or had breathing problems such as colds. There are 2 possible scenarios for the cause of death:
-A sling's fabric can press against a baby's nose and mouth, blocking the baby's breathing and suffocating a baby within a minute or two.
-The other scenario involves slings where the baby is cradled in a curved or "C-like" position, nestling the baby below the mother's chest or near her belly. That curved position can cause a baby who doesn't have strong neck control to flop its head forward, chin-to-chest, restricting the infant's ability to breathe. "The baby will not be able to cry for help and can slowly suffocate," warned the commission.