CONGRATS TO Julie L. of Parma Ohio for winning the giveaway! Enjoy your bag 🙂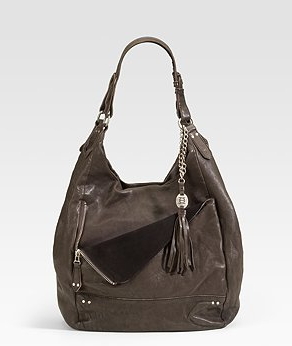 Now that we've announced the Sequoia by Pierre Hardy winners, it's time for the next Twitter bag giveaway! This time, we are giving away the Round Sac from Olivia Harris in the most urban chic distressed gray leather (sold out)!
Don't have a twitter account? It takes mere minutes to sign up!
Follow us NOW to win! And don't forget to leave a comment with your user name. We will be doing a random drawing from the comments on March 31st at midnight. OPEN TO FOLLOWERS WORLDWIDE!
For Facebook users, we are also giving away a fabulous Lena Erziak bag here!