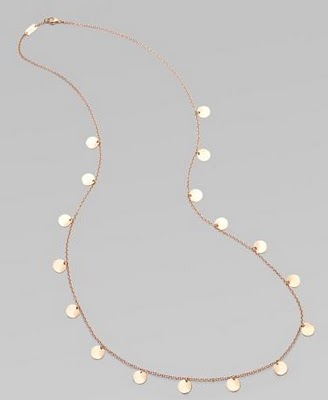 StyleBakery.com ranks the Top 10 Sunless Tanners to give you a natural-looking summer glow
If you're still looking for Mother's Day gifts, The Shoe Goddess has compiled a list of our favorite gifts that are sure to please any mom!
Ever think of taking a bath in champagne? Beauty Snob has a close second.
Coquette thinks it's always best to invest in a LBD but Donna Karan's new Infinity Dress is like having so many dresses in one!
After testing them out this week, Fashion Pulse Daily refuses to leave home without wearingKushyfoot
Tot Snob has The Nibble Tray that is so perfect for giving your tots the right portions.
The Jet Set Girls chose the best Sex and the City trips for you and your girlfriends to enjoy the SATC 2 release.
Jewel Snob has a cool and interesting necklace made out of ostrich egg shells – who knew?
KRISTOPHER DUKES is wanting, wearing, hating vintage Hermes Herbags.
Manolo says, little known facts from Christian Louboutin: the Folies Bergère has interns.
Second City Style wonder what the heck she was thinking! The week that was of awful celebrity fashions.
If you're like me and can't get enough of the 2010 Met Museum Costume Institute Gala – get your fix at Couture Snob!
Shopping and Info is getting this disc necklace in rose gold from Ippolita for Mother's Day.
FabSugar has Agent Provocateur's Bridal Collection!