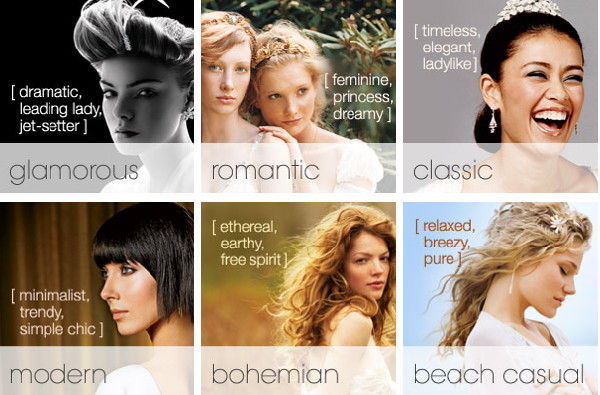 Guest blog by Philip Pelusi
The major trend in bridal hair parallels one of the major trends in bridal attire which is the trend of going more casual. With several casual wear companies getting into bridal gown and bridesmaid dresses coupled with the current economy, brides now have the option to go less fussy and less formal. The hair still needs to make a statement but not all has to be a large formal updo as in the past. Some brides are opting for casual loose curls worn either all down or half up and half down. Hair styles can be adorned with flowers and decorative pins instead of a large formal veil.
One trend that will never go out of style is the need for healthy looking hair fabric that is often worn at a longer length. Most brides to be want to grow their hair longer for their wedding hair style. This means more time in between haircuts which creates a great need to preserve the hair fabric as it gets longer to keep it strong and healthy looking. This means shampooing and conditioning with products that strengthen and enhance the hair as it goes longer. Look for ingredients such as Organic Reishi Mushroom, Horsetail and Sprouted Soy which help strengthen fabric and help protect it from future damage.
Image via Brides.com
Above: (Tela Beauty Organics by Philip Pelusi Volume Shampoo and Volume Conditioner)
Also, additional repair and protection will be needed daily prior to any heat styling. Use a reparative product that can be applied to the hair fabric whether it is wet or dry. And choose one that is heat activated; the heat of the blow dryer or flat iron helps the ingredients further and more deeply penetrate into the hair fabric. Look for strengthening ingredients Organic Sea Buckthorn Berry, Chinese Giant Knotweed and powerful antioxidants Organic Reishi Mushroom and Milk Thistle.

Also the hot spring/summer top knot look is perfect for brides. If the gown is more formal and classic then wear the top knot smooth, sleek and neat. The hair texture is smooth and neatly tucked into the knot, pinning in all loose ends. Use a hair grooming and glossing product to smooth hair down and create shine.
If the gown is more casual or romantic, then wear the top knot slightly sexy, messy and textured. Air-dry or scrunch the hair first to create a wavy texture then pull the hair up into the knot without smoothing the texture. Do not use a brush. Use fingers to control hair and finger style into the knot. Use a texturizing and soft controlling product to help control and groom hair. Pin in ends but don't worry is a few ends are left out as the look is supposed to be not so perfect.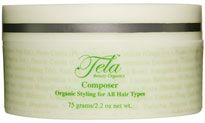 In either case, when brides wear the top knot, they should select a veil that pins in under the back of the knot. The top knot is a really high fashion look that really makes a statement so we recommend not covering it with a veil.