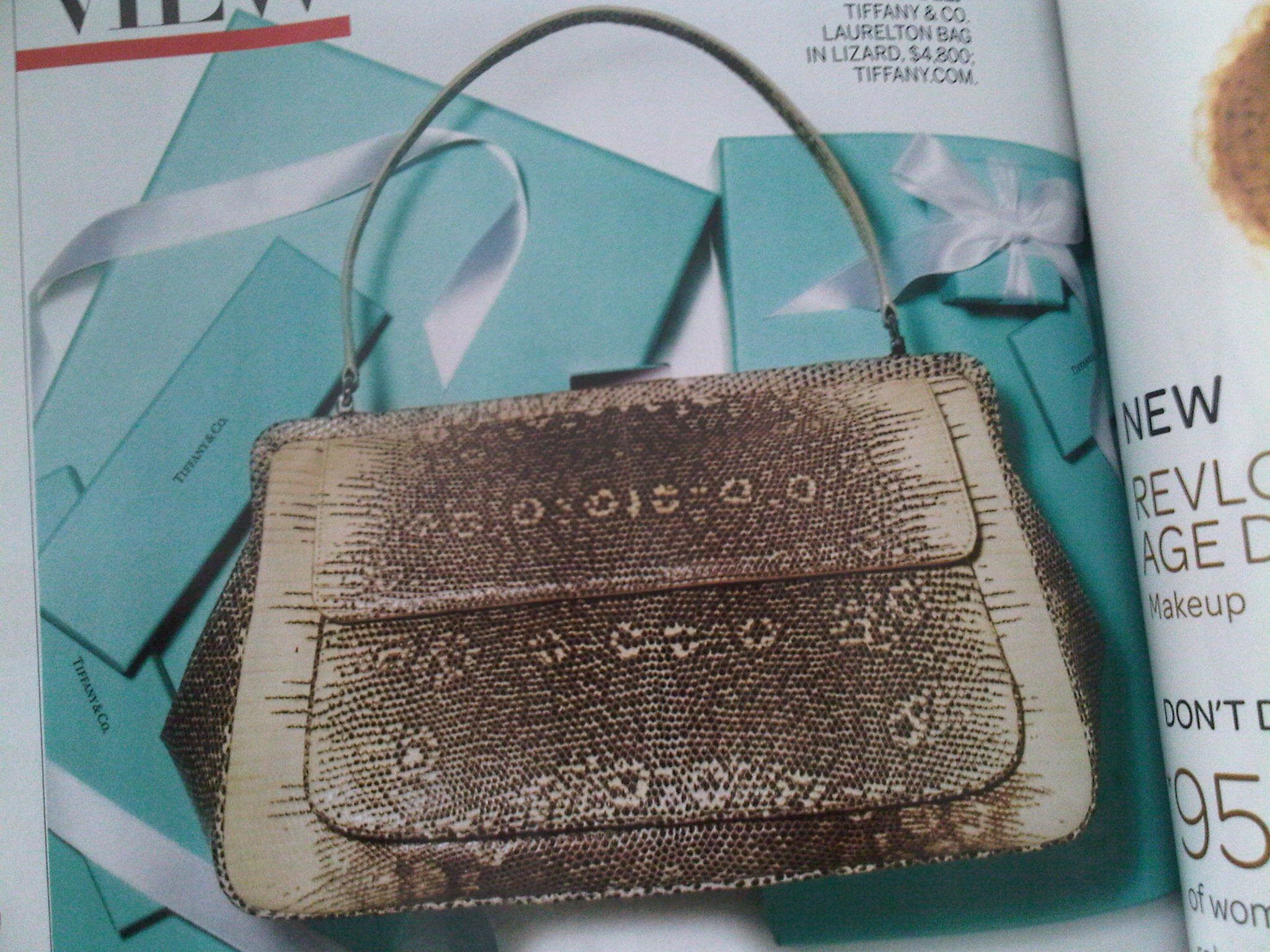 Lambertson Truex is back–sort of. Richard Lambertson and John Truex, the supremely talented design duo and former owners of the luxe handbag company that bore their respective last names and which sadly shuttered last year, have re-emerged to oversee the launch of Tiffany & Co.'s new high-end handbag collection. To no one's surprise, the first-ever "Tiffany Leather Goods" collection, which launches in September, draws inspiration from the iconic jeweler's dazzling assortment of brilliant baubles and bright gems.
In the August issue of Vogue, the magazine gets an advanced peek of one bag–and I'm liking the results. The particular one shown here in this snapshot is called the Laurelton; fashioned in lizard, the frame bag retails for $4,800 and is lined in Tiffany's instantly recognizable robin's-egg blue.
Aside from this bag, Lambertson and Truex have designed 43 additional offerings that will undoubtedly entice any kind of woman for any kind of lifestyle. Expect a palette rich in jewel tones like garnet and violet but also elegant and subtle with hues like black pearl and camel. The designers morphed bracelet and necklace designs into chain handles on evening bags while a crystal-bow brooch from the archives was reincarnated as a motif on a clutch. But perhaps the wittiest twist? The jeweler's famed six-prong engagement-ring setting is the basis for an innovative twist-lock clasp!