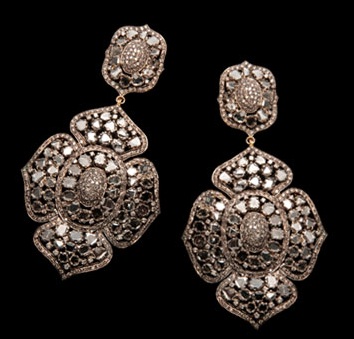 Loren Ridinger, creator of the uber-luxurious Loren Jewels, announced that she and close friend, Kim Kardashian, are partnering to design an exclusive line of earrings to be called the "Kim Kollection." This stunning 20-piece collection was inspired by Kim Kardashian's glamorous Hollywood lifestyle and will incorporate diamonds, emeralds, rubies and other precious gems and metals offering Hollywood glam exclusively through Lorenjewels.com. I own a Loren Jewels pink pearl bracelet with diamonds, and it is a show stopper! Loren is one of the most inspiring women I know; as a mother, wife and wildly successful entrepreneur she is a shining example that a woman can have it ALL!  Check out Loren's latest endeavor, Loren's World here!
Loren Jewels, comprised of high-end earrings, necklaces, rings, and bracelets is symbolic of a new tradition reflecting Ridinger's personal standard of style and elegance. Ridinger draws inspiration from the poise and allure of history's most celebrated fashion-forward eras, along with her own extensive world travels.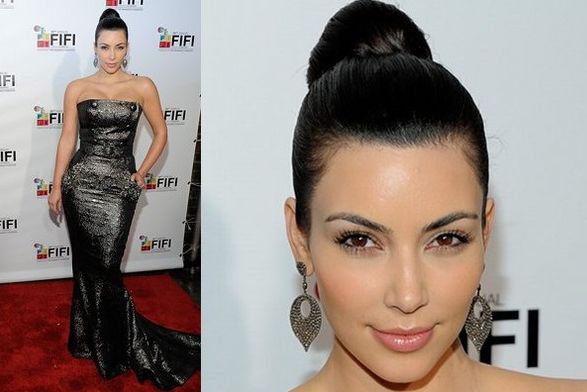 About Kim Kardashian
Kim Kardashian is a business woman, fashion designer, entrepreneur, executive producer, perfumista and star of E!'s number 1 show "Keeping Up With The Kardashians."
About Loren Jewels
Loren Jewels are worn by Hollywood's elite, including Eva Longoria Parker, Kim Kardashian, Kris Jenner, Jennifer Lopez, Joel Madden, Swizz Beatz, Alicia Keys, Paulina Rubio and Marc Anthony. Each piece in this exquisite collection is created to the highest possible standard. Each is handcrafted using only the finest materials and the most extraordinary gemstones in the world. The collection's focus is on precious metals and gemstones including diamond, pearl, blue sapphire, bakelite, tourmaline, rose quartz, emerald, black onyx, and tanzanite. Prices range from $750 to $100,000.