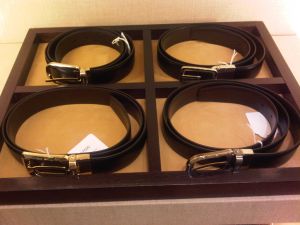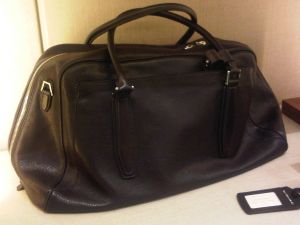 One of the best things to happen this year in the world of leathergoods is without a doubt the arrival of a first Smythson men's collection. I recently previewed the entire collection and it not only left me very impressed, but rethinking my need for that next Louis Vuitton or Hermès leathergoods item–be it a briefcase or simple wallet.
One of my favorite accessories is the Savile Gray Slim Coat Wallet. Not only is it reasonably priced at $380, but the collection, with its strong business focus, comes in smooth calf leather in colors like black, bitter chocolate and gray. I also found the silver and Nile Blue–the latter being the Smythson signature hue–dot logo detail on all small leather goods and Nile blue silk grosgrain linings superbly chic and masculine yet understated. The Savile range of products include wallets, writing folders, briefcases and travel accessories.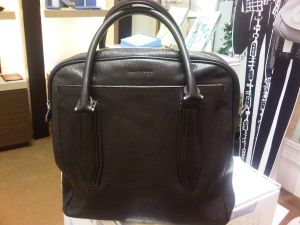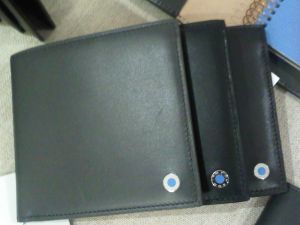 Next up were the colorful, but still masculine, Mara wallets and card cases, ranging in price from $120 to $355. This collection focuses on wallets and card cases and is a crocodile print on calf leather. The prices are amazing and you would never know it wasn't actual croc–the quality is that good.
Now to the pièce de résistance of the entire assortment: the navy briefcase in the Arlington collection. The $1,650 briefcase (you can't beat that price for a fabulous work of craftsmanship that evokes the sleek aesthetic of "Mad Men" days) features an ergonomic handle for comfort and a striking lock closure inspired by Smythson designs from the early 1900s.
Last but not least are the messenger bag. Part of the Gresham collection, focusing on travel and large leather goods, they're all finished in durable goat leather that will soften with age; my favorite was the bowling bag style that comes in black and brown.