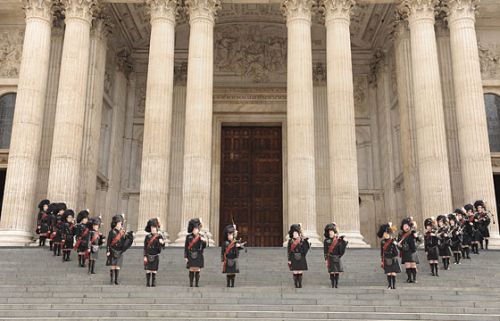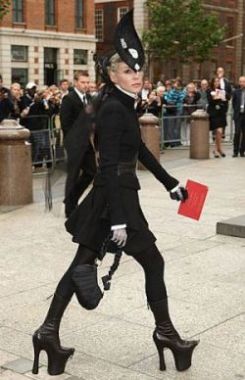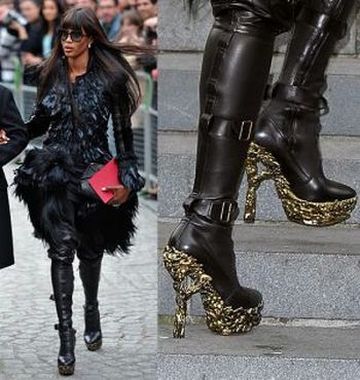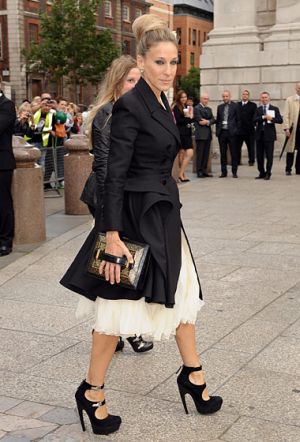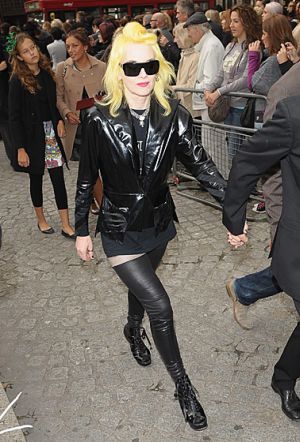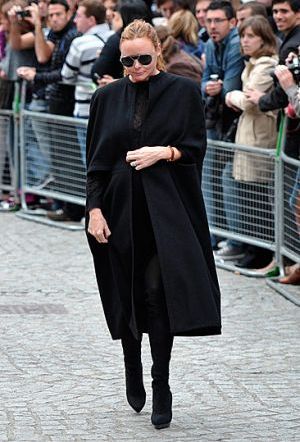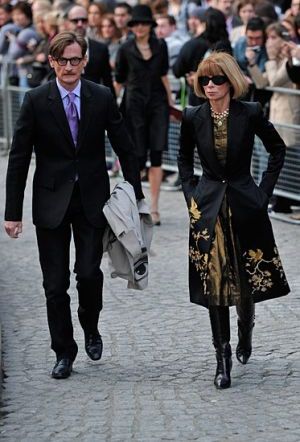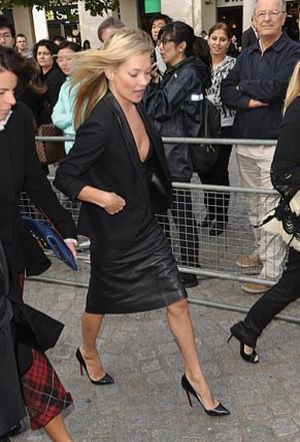 If only Issy had been here. That sentiment, echoed by many of the late Isabella Blow, sent shivers through the 1,000 fashion luminaries gathered at St. Paul's Cathedral to celebrate the life of Lee Alexander McQueen, who on February 11 took his own life.
Under the soaring gold-tiled cupola of Sir Christopher Wren's Renaissance style cathedral, a sea of black-clad guests, many sporting plumes in homage to McQueen, arrived for the prompt 11 a.m. ceremony. Two choirs led a procession past McQueen's father, Ronald, and family members on one side, while his friends and professional colleagues were seated facing them. "It would have been his ultimate venue," said International Herald Tribune fashion critic Suzy Menkes, one of four speakers, of St. Paul's. Among those in attendance at the 70-minute ceremony to pay their respects and to recall both the joy and, at times, frustration they felt with McQueen were Philip Treacy, Stella McCartney, Hussein Chalayan, Sarah Jessica Parker, Naomi Campbell, Kate Moss and Daphne Guinness, who donned a black feather-shaped hat.
Reverend Canon Giles Fraser, in his opening address, acknowledged "the two distinct spheres of influence on the designer." "When he needed support and solace, he found it in his family," he said. "Which is why, despite the dazzle of his world, he never forgot his East End roots and how much he owed to his loved ones."
McQueen, as Anna Wintour noted poignantly, was a man prone to contradiction. "There was no comfort zone with Alexander McQueen," she said, adding that people could be delighted, repulsed and amazed by his fashion. But in the end, as she humbly said, one always learned to forgive him.
Following words of remembrance, the London Community Gospel Choir performed "Amazing Grace" as a collection was taken to benefit, among other charities, the Battersea Dogs and Cats Home. Music included the most English of hymns, "Jerusalem." Björk, dressed in a set of wings that framed her small, gold-capped head, sang "Gloomy Sunday," based on the Billie Holiday version. Afterward, as guests said their final goodbyes and proceeded out, a lone Scottish piper playing "Braveheart" marched out of the church and was joined on the front steps of St. Paul's by 20 fellow bagpipers.