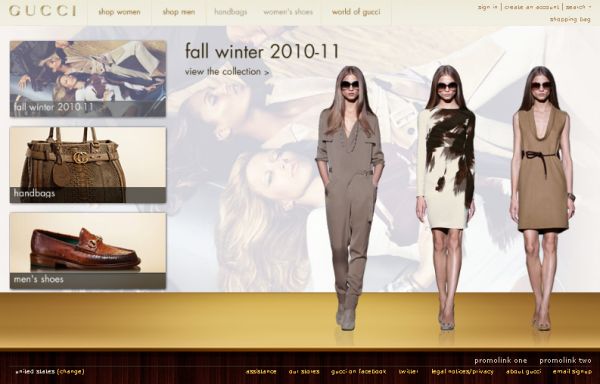 A new luxury digital flagship store has debuted at Gucci.com following an 18 month renovation under the direction of brand creative director Frida Giannini. Visitors to the new site travel online through the experience of a physical Gucci retail store, where products are displayed against a backdrop of gold, light beige, rosewood and other sophisticated materials, adding a sense of three-dimensional richness to the site set against contextual video and photography narrating the stories behind the products.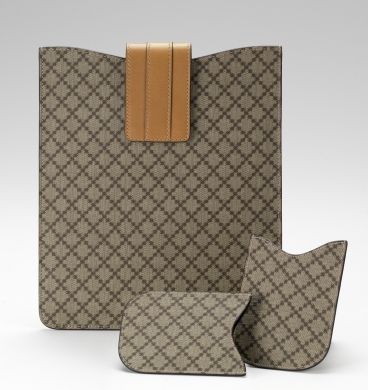 A guiding philosophy of the new format, which is also iPad friendly, is the horizontal navigation–a defining feature first introduced by gucci.com that displays all available products on one page. As with other flagship store openings Frida Giannini has designed an exclusive collection of accessories in celebration, which in thus case are only available for purchase online.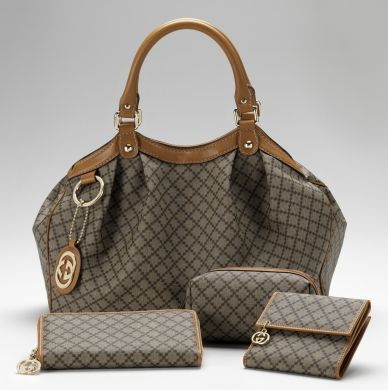 In the digital flagship, the "World of Gucci" brings the brand to life through five different areas: Gucci Forever, which delves into every aspect of Gucci's 90 year history; Gucci Now, which updates visitors on news, events and fashion shows; Think Forever, which spotlights artistic and environmental initiatives; Act Now, which highlights philanthropic efforts; and Gucci Connect, which includes distributed digital content.