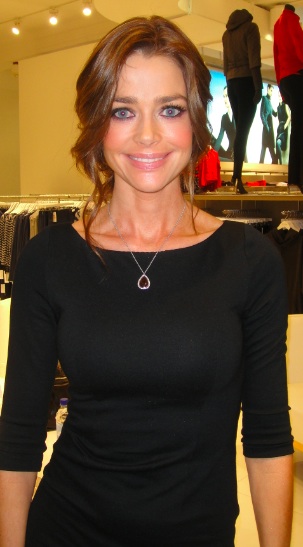 On Tuesday night Lord & Taylor celebrated their flagship's "Ultimate Face-Lift," which entailed nearly a year of renovations. Given that when you walk into the department store the first thing you see is the cosmetics department, that's where the bulk of the renovations were done. The most noticeable improvement is a lot more light. Windows have been opened and the whole space is a lot brighter. I went to the cocktail celebration with a friend of mine who's an architect and he told me that it's very rare for department stores to have exposed windows because without them customers tend to loose track of time and spend more time shopping! The new lighting system at Lord & Taylor however is super useful because you're better able to correctly pick appropriate shades that work in natural light. Also the cosmetics department has expanded by 3,000 square feet and now includes Bobbi Brown, Fusion Beauty, Laura Mercier, Mario Bedescu, Molton Brown and a Allure pop-up shop. The coolest thing I noticed though was that Chanel now has a "Mirror Lumiere" which has five different light settings for different times of day – very useful for selecting the right product!
A bunch of celebrities were at the event and I was actually sitting next to Denise Richards (who was wearing an Alice & Olivia dress), for a good 10-15minutes before I even noticed it was her! Her hair is darker and she is TEENY TINY. She's stunningly beautiful – even more so than on TV – but her face was was caked in makeup. Her skin looks pretty flawless and her body is toned so I'm assuming she's thin because of a healthy lifestyle. I asked her about her 3 makeup must-haves and she told me –
Lip Gloss
Cle de Peau foundation

Dr Lancer face products
Jump for more on Jessica Szohr and Ciara!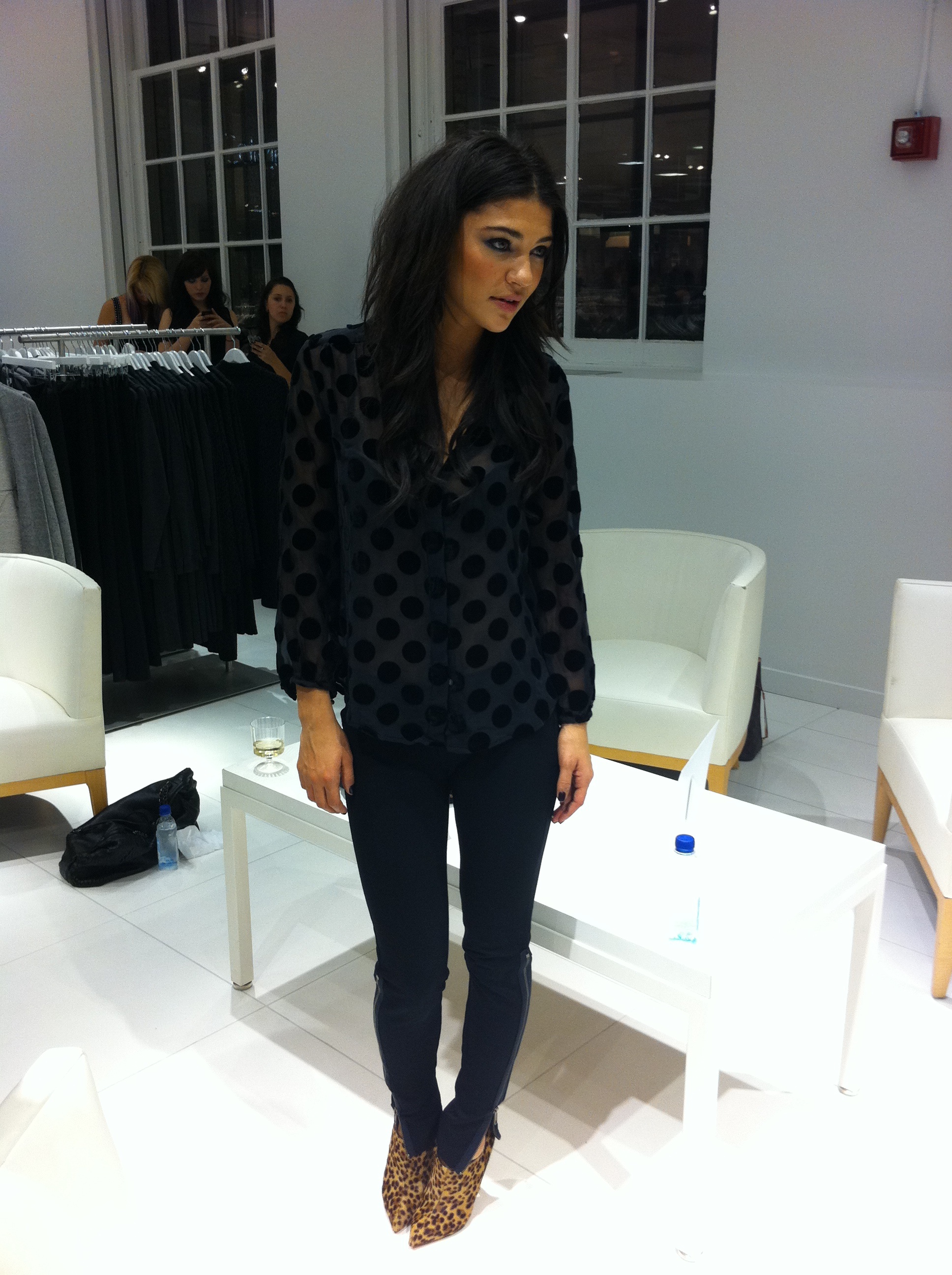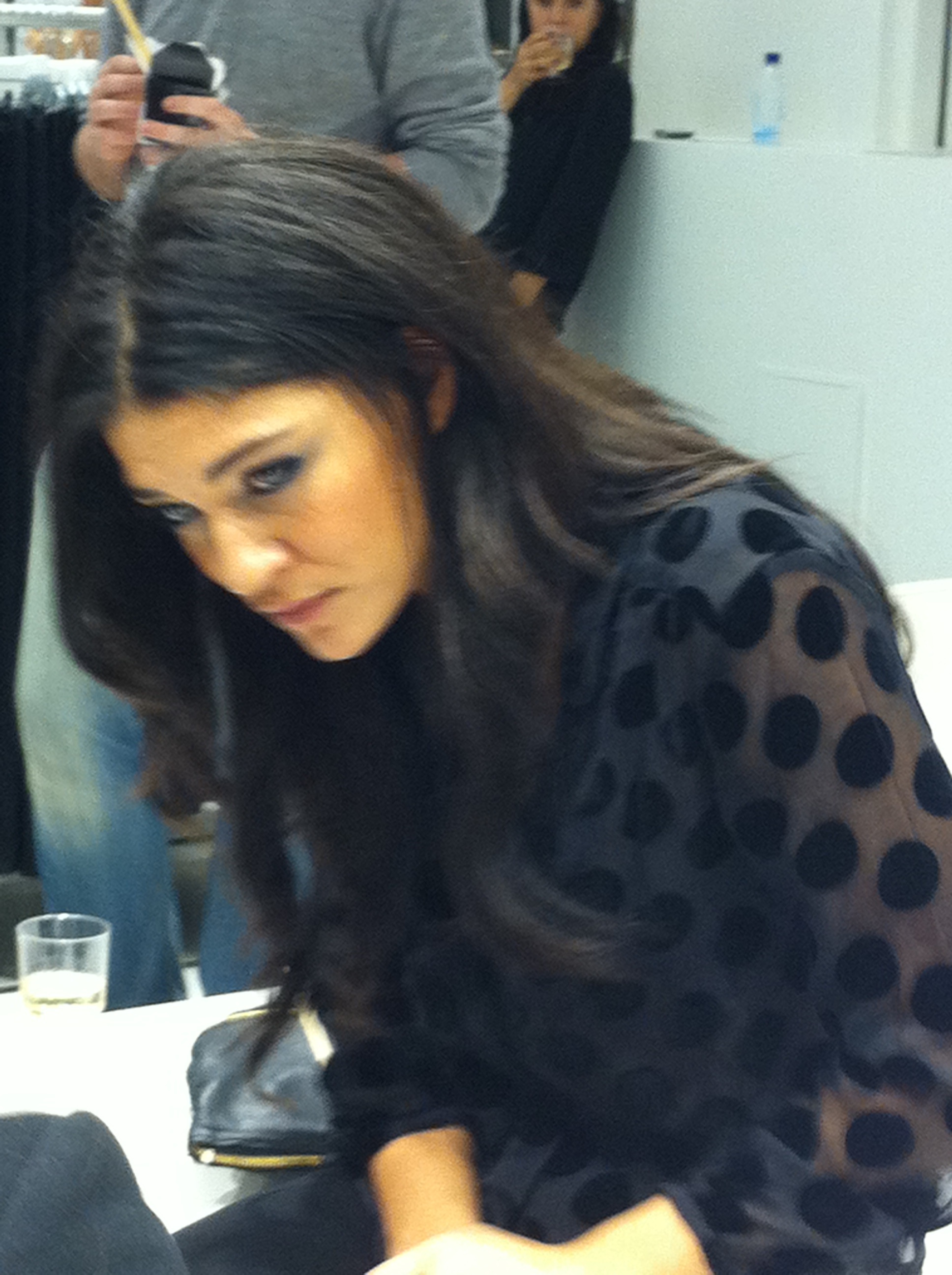 The host of the night was Ciara and though I first saw her when I walked into the store at around 6pm (she's incredibly tall, very svelte, and seemed to have an unnecessarily large entourage), I waited for over 2 hours for an interview before giving up. I ended up getting to chat with someone far more interesting however – Jessica Szohr. The "Gossip Girl" star looked more stylish than she has ever appeared on the show and she told me she was in a good mood after a successful shopping trip at Vince. She also said that while she's obsessed with her shoes – which she was given for free – they were killing her feet – surprised me actually because they didn't look that uncomfortable! Then, when I told her I liked her outfit she said that since doing "Gossip Girl" she's been taking more fashion risks, because her own style tends to be simpler.
As for Jessica's 3 makeup must haves –
Laura Mercier foundation