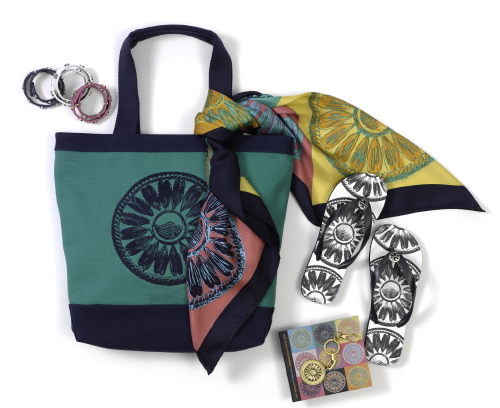 The Tory Burch Foundation provides economic opportunities to women and their families in the United States. The foundation provides financing to micro-entrepreneurs who are trying desperately to get out of poverty by creating a sustainable business to support their families. Most of these women are working mothers, and I can understand as a working mother how difficult the endeavor is even with financial security, that is why we must and should, wholeheartedly support the Tory Burch Foundation.
All you have to do to support this cause is shop from the Tory Burch Foundation collection. You already love her great fun designs, so why not do it with a purpose? Her special sunflower design for this collection is sentimental – her father gave her a pendent with this design on it and it represents the inter-generational support and love that are emblematic of Tory's mission through her Foundation's work.
Learn more at www.ToryBurchFoundation.org or contact us at Info@ToryBurchFoundation.org.