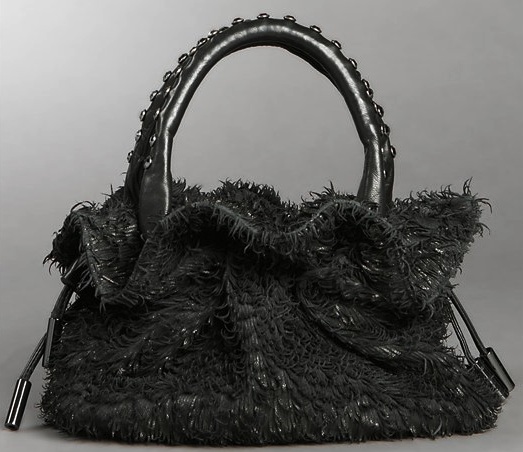 With all this heat in Texas in November, I've been wanting nothing more than a fluffy sweater and a trip to Aspen (or I'd even settle for a 70 degree Texas). I am ready for fall, and so is every brand. When perusing the Donna Karan website you are greeted with images of lovely models in bouclé sweaters, but this isn't about sweaters. Of course no online shopping trip is complete until you browse (read: pick which you're going to buy) the handbags.
Much to my surprise I was blessed with the Donna Karan Anniversary Small Pouch. This bag is looks just as cozy as the Cozies you will find over at DKNY. (Was that cheesy? Oh well.) This sheared lambskin bag has gunmetal toned studded straps to add some sass. A long strap will keep your hands free while doing important things (read: shopping).
This bag is equal parts crazy and glamorous. It's something we haven't seen around and I definitely appreciate that. Plus, the color? I melt. (Seriously, I'm melting. It's so hot here!) Snag yours at
Donna Karan
for $1,295.