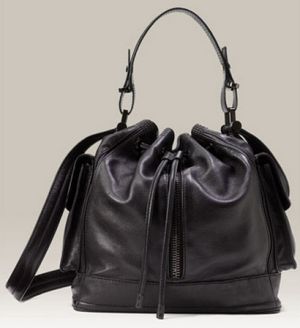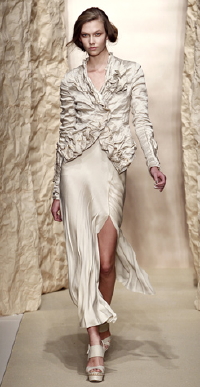 If there was a perfect woman on earth, her name would be Donna Karan. She is the fashion icon of our generation who transformed our idea of what fashion is all about – feeling good is as important as looking good! Her humanitarian work is endless and she is also an amazing mother and grandmother!!
"Absolutely! We love charities!", was the response I got when I asked for a bag donation and the most coveted runway show tickets during fashion week for the Hollywood Bag Ladies Luncheon, benefiting Lupus LA! Generosity pours out of her, as does chic fashion. Two tickets to her Fall 2011 Runway show for the live auction package means that close to $20,000 will go to research for lupus, a disease that has not seen new treatment in the last 50 years. Almost 2 million people have lupus and most are women (90% of lupus patients are women). It is inspiring and heart warming when women come together to help each other.
In addition to runway show tickets, she donated a DKNY bag as well as this season's hot Metro Bucket Bag – it's all over Saks and Bergdorfs selling like hotcakes!! I have never seen anything like it, it is a drawstring bucket but there is also a front zipper as an alternate option to access the interior. The shoulder strap tucks neatly under the bag when the top handle is in use becoming a cool feature instead of a sloppy, in-the-way strap.
Thank you Donna Karan!!! Bag Snob and the entire Lupus LA committee appreciate your support from the bottom of our hearts!! Shop her Resort 2010 RTW and bag collection, it is seriously insanity inducing!! Must have all!!!