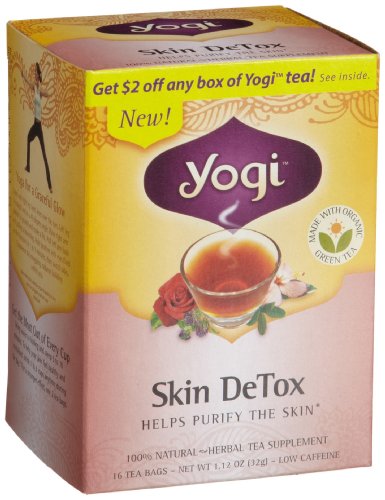 I've been a total coffee addict for years. In college I was convinced that I needed it to not only wake up in the morning, but that it helped me fall asleep at night! I've done everything from coffee tours in Nicaragua to indulging in Siphon coffee in San Francisco and while I'll never give up coffee completely, I've been increasingly drawn to tea when I'm in need of a pick-me-up. Countless studies have shown that certain teas can help with everything from preventing signs of aging to weight loss (
see here for
a comprehensive explanation), and while – yes – the studies are debatable, I can't argue with the light and refreshing feeling I get from a really wonderful mug of tea. I'm still working on getting my palette to be as discerning about tea as it is about coffee, but there are already a few options that I can single out as being infinitely better than your run-of-the-mill Twinings and Tazo.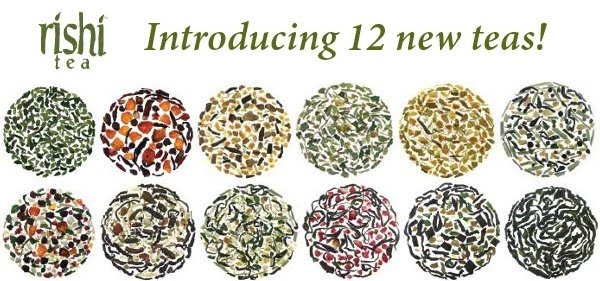 Rishi Tea launched a dozen new handcrafted flavors over the summer including 6 wellness teas. Each of their six flavors – Bergamot Sage, Hibiscus Berry, Red Ginseng Recharge, Serene Dream, Turmeric Ginger and White Ginseng Detox – are loose leaf options, naturally caffeine-free, and organic. They also carry Natural Fiber Disposable Tea Filters so you can easily brew your own tea – even if it's just a cup. For tea bag options you can find a ton of awesome ones to target a variety of common beauty concerns at Yogi Tea. My personal faves are their Skin DeTox, their Green Tea Blueberry SlimLife, and their Kava Stress Relief – I've found each of their teas to help with digestion and bloating as well. Jump for more delicious tea options!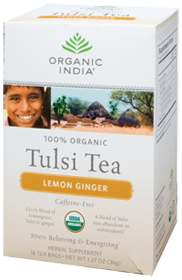 Organic India's caffeine-free Tulsi Lemon Ginger Tea is perfect for those who need a little kick in their tea to relax. If you're not a ginger fan however try the original. Tulsi has long been considered a powerfully healing herb in India (read all about it here), and I have to say these flavorful teas have gotten me even more amped about my trip to Bombay next month!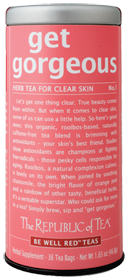 For a fun, cheecky option that you'll totally want to show off to your friends, check-out The Republic of Tea's selection which includes Get Gorgeous, Get Soothed, Get a Grip, and a bunch of other appealing options – if you're like me you'll have a seriously tough time zoning in on one problem to target!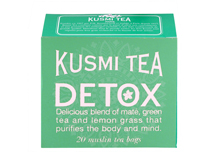 When it comes to the tea I enjoy most after a heavy meal however, it's got to be Kusmi's Detox. Lucky for me Kusmi just opened a shop two blocks from my apartment, but you can also find all of their teas online. The Detox one is so light and refreshing, it's the perfect option to transition my body from eating mode to relaxation/sleeping mode.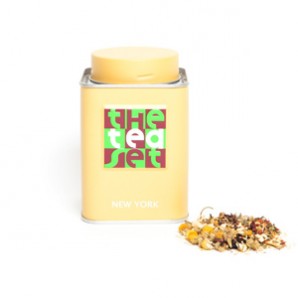 Lastly, if you're in the NYC-area you must check-out The Tea Set – it's a super cute organic tea and champagne room and a wonderful alternative to the sometimes stuffy high-tea at Bergdorf! If not they've got their full selection of teas online. The Tea Set is a very sophisticated undertaking – organic varietals are individually sourced from origin: Green from China, Black from India, Sencha from Japan, Lemongrass from Egypt, Rosehips from Chile, Cinnamon from Indonesia, and so on. While you can have each variety individually, The Tea Set's "tea sommeliers" are known for their custom blends. The Organic Detox Tea is made with Indian Green tea, Yerba Mate, Fennel Seed, Lemongrass, Cornflowers, Rosehips, and Orange Peel and was created with a post-workout lift in mind. The Big Apple Mate, a blend of Yerba Mate, Rooibos, apple, and cinnamon, is considered one of the healthiest options and Sensual Good Night Kiss–chamomile, hibiscus, rosehips, and peppermint–was created to aid in achieve deep sleep.