Guest blog by Stylist

Logan Horne.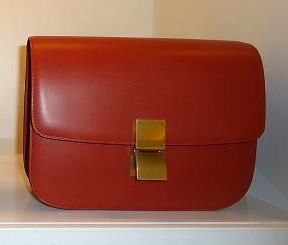 Celine Box bag in classic red. $3,400 at Celine.
1. A statement bag or shoe is an essential element to dressing like a celeb. Designers are pumping out it-bags right and left and yours should have enough spunk to carry an outfit as simple as your favorite jeans and tee. Be sure to choose wisely when selecting this seasons bag…you don't want to end up with a piece that you'll be sick of looking at by next season. Pick a classic piece with character so that years from now you'll still want to whip it out and show it off.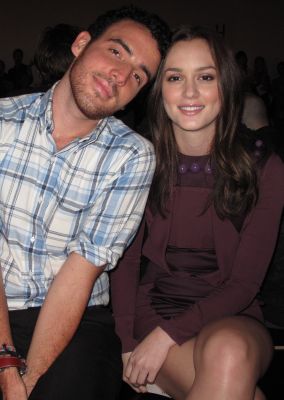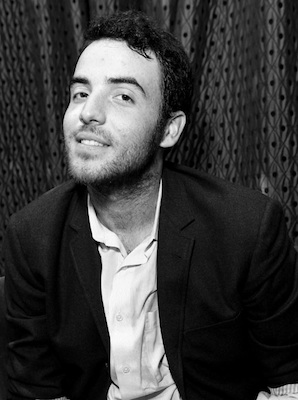 Stylist Logan Horne with client Leighton Meester.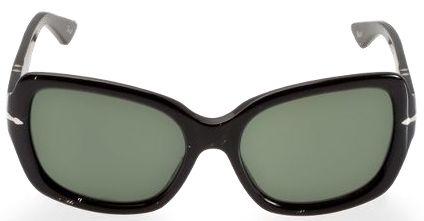 2. Every girl needs a chic basic pair of oversized sunglasses without crazy embellishment or hardware. (I.e. Persol, Roger Vivier, or Celine) This is the go to secret for running out of the house with no eye makeup. They hide any of last nights decisions and up the style factor immediately. Just be sure to choose a dark simple frame with a classic shape that works for you.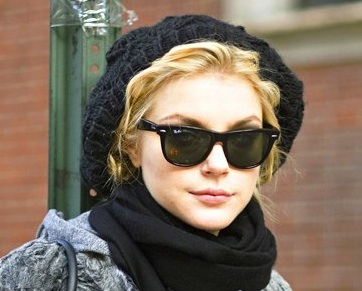 Logan's client, Jessica Stam.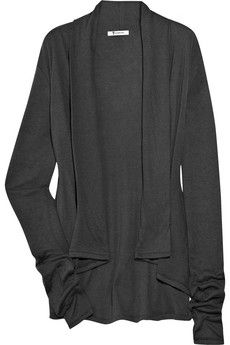 T by Alexander Wang Draped Cotton and Modal-Blend Cardigan for $175
3. Layering is one of the easiest and most effective tools of styling. Adding an extra layer is the perfect way to ensure you'll be comfortable no matter what environment you end up finding yourself in. Cardigans and oversized pullovers piled with soft tees and a great jacket makes for a very comfortable and put together look. Stock up on lux knits in basic colors and various weights that will remain in your wardrobe for years and will definitely be in constant rotation throughout the seasons.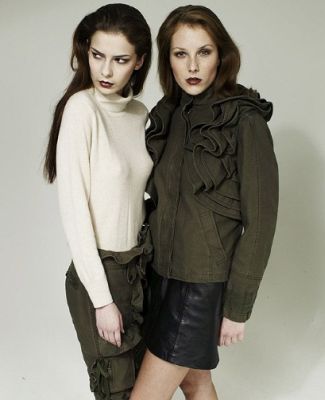 Valentino for Gap. Image via Fashionista
4. Designer collaborations are as popular as ever. Many of today's hottest high-end designers are doing capsule collections for the fashionista on a budget. Companies like Target, H&M, Gap and Topshop are offering affordable versions of some of the freshest looks right off the runway. Incorporate these pieces sparingly with your existing wardrobe but be careful of going overboard.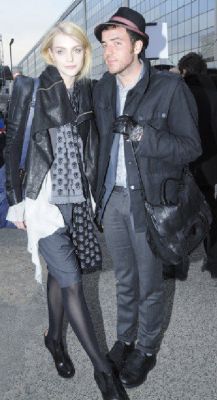 Logan with the ever confident Jessica Stam.
5. The easiest way to kick any outfit up a notch is to throw on a little confidence. Many women are skeptical of trying on the latest trends because they don't feel as though they can pull it off. Find a trend you love and make it your own by letting your personality show through your look. Confident women always turn heads so stand up straight and own your style.