Chances are there's someone on your list who's impossible to shop for. Either they never know what they want (like my indecisive best friend Christine), are super picky (like my mama), or already have everything they want (ever since my dad got himself a new Maserati there's pretty much nothing that seems to be able to top a spin in his new car). Luckily the solution might be simpler than you think – check-out the below high and low options for that hard-to-shop-for person in your life!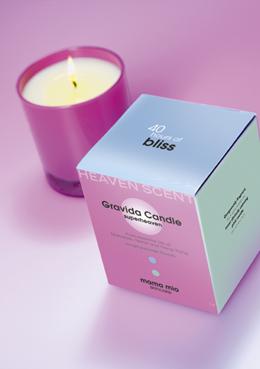 For a frugal, but incredibly thoughtful option opt for Mama Mio's Gravida Candle ($26) and pair it with a homemade "coupon book". The candle itself is awesome – it has a long burn time and a fresh unobtrusive scent, which from experience, is helpful on days when you find yourself so stressed you can just feel the breakout starting to form and your heart beating out of your chest! To go with the candle, make a little book with coupons for things like "One Voucher to Babysit," "One Voucher for a Night on the Town," "One Voucher for a day of Shopping," "One Voucher for a Glass of Wine," "One Voucher for a Massage," etc…Personalize them to who you're giving the gift to and put an expiration date on each coupon so they actually use them! I love this idea for the special people in my life who I wish would take more time to relax and pamper themselves. Plus you can get super creative with your design to make the coupon book a special keepsake. Jump for more (hint Tom Ford is involved)!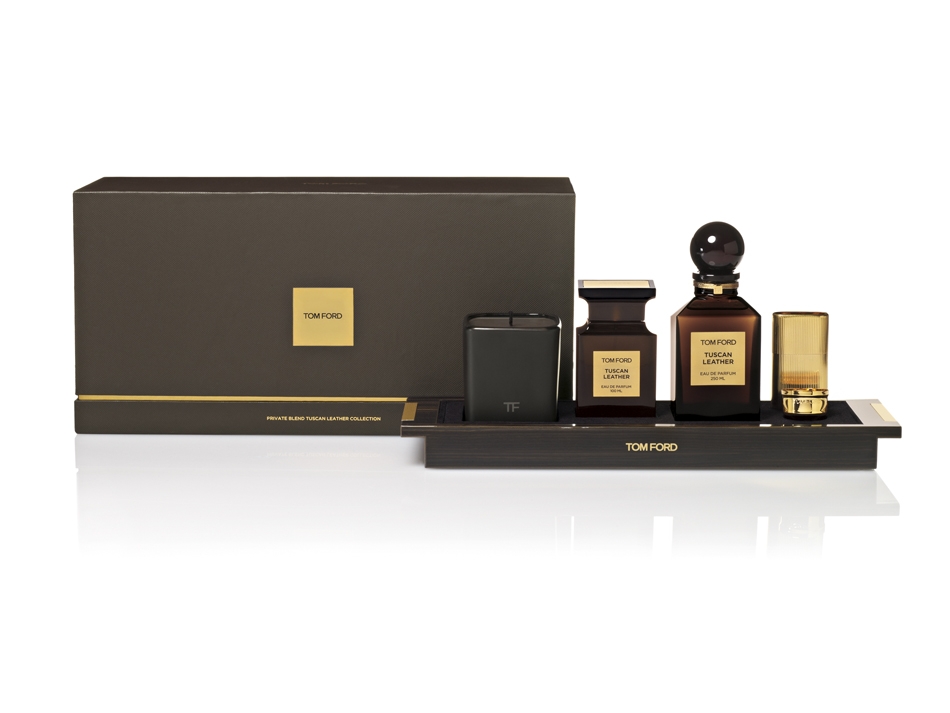 We can always count on Tom Ford to deliver when it comes to things that are beyond luxurious. His White Suede fragrance is one of my all-time-favorites and his Moroccain Rouge Lip Color has been my go-to ever since it launched. For holiday 2010 Ford outdid himself… I mean dang! Look at his uni-sex Private Blend Tuscan Leather Collection Set! And double dang for the price – a whopping $975 (the price of a seriously kick-ass pair of shoes…or even two!). This is one the ultimate beauty indulgences this holiday season and if I could justify it, I would totally buy it for myself. It comes with a 250ML Tuscan Leather decanter, a 100ML Tuscan Leather spray, a Tuscan
Leather scented candle, a Private Blend atomizer, and funnel on a collectible Private
Blend makassar style tray. Maybe I'll get lucky and someone will read this and buy it for me!??
What do you get those hard-to-shop-for people in your life?