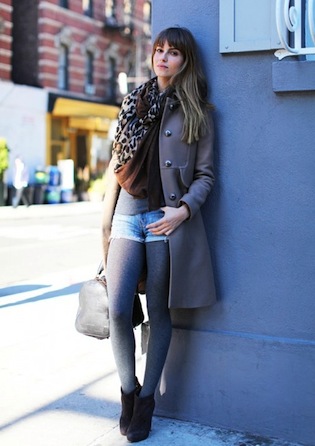 Gray Sweater Tights — Piece We're Coveting at FabSugar.
The worst thing about winter is skin damage from indoor heaters– all that dry air makes Beauty Snob's skin so parched and wrinkly! Our favorite fix is Gold Luxury Skin Cream by Georgia New York!
The Budget Fashionista shows you How to Make Slip Covers For Pillows.
Instead of ruining cute cocktail dresses with heavy, ugly jackets and bulky tights, Kristen Bell has been suffering for the sake of gorgeous fashion – see for yourself at Couture Snob!
Snag This Trendy Day-to-Night Jacket at The Recessionista Blog.
Now here is a snazzy twist on the winter bootie that Shoe Snob loves.
Your Next Hostess Gift Right Here at TheFind.
Any trip is made longer with bored tots so plan ahead with travel friendly toys, like these at Tot Snob.
Designed by two sisters, everything in this collection at Jewel Snob is made out of found objects from around the world.