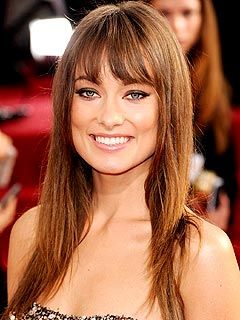 I thought the Marchesa dress worn by Olivia Wilde at the Golden Globes was one of the most interesting and beautiful dresses in a night of boring gowns. But what up with the dry ends and frizzy flyaway hair?
Don't get me wrong, I do like a natural hair do with a fancy dress, it's a nice juxtaposition (as opposed to the bouffant "bagel" bun so many other young girls sported that night), especially on an actress as young and pretty as Olivia but if I were her BFF I would not have let her out of the house with this dry flyaway hair! What I would have done is pointed out the obvious and taken her to buy a tube of Alberto VO5. (I am the most brutally honest friend you will ever have– I want my friends to look beautiful and tell them when they don't. I took Kelly to the Bobbi counter at Bergdorfs when we first met and asked the SA to "do something" with her orange make up. Trust me, she is still appreciative that someone finally told her!).
Have you ever tried Alberto VO5? It's my go to for emergency hair, it's been around for so long even my grandmother used to use it but it works like a charm! You will not get better hair for 4 bucks! Try it this weekend and report back to me. You're welcome.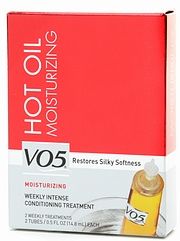 Alberto VO5 Hot Oil Weekly Intense Conditioning Treatment for $3.99