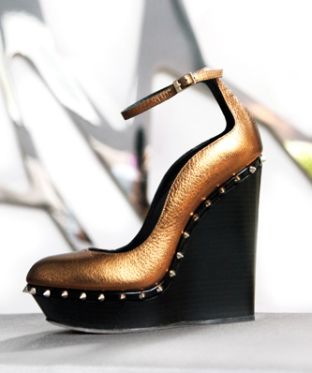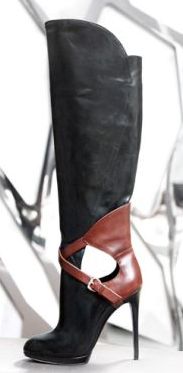 "The Brian Atwood girl is glamorous, the B Brian Atwood girl is flirty." That was how Brian Atwood summed up the difference between his main collection and that which he designed for Jones New York, the latter of which was celebrated with a bash at The Lion on Tuesday night and will hit stores in August. Atwood, known for his unrelenting sex appeal–both personally and in the design of his heels–sought to bring a dose of that edginess to a collection of some 40 pairs that he hopes will meld the gap between uptown chic and downtown cool. "It's more fun and less red carpet," he said. He also took more risks: studs, stacked soles and wedge details that are unfinished.
With the wide array of styles and heel heights that span from flats to boots to dizzyingly high stilettos, no girl should find herself without a pair of Atwood's new shoes.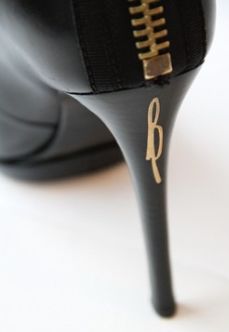 Might I recommend a classic nude pump–inspired by his iconic Maniac heel–for stiletto newbies? Or for the more adventurous, how about a suede fringe stiletto in hot pink? Ask Atwood and he'll say, "purple and green are one of my favorite color combinations, so I'm loving the Lurex fabric evening disco shoes!" Also of prominence? The metal heel, which Atwood predicts will be extremely important this fall.
There will be four collections each year, with a core group of classic styles for everyday wear but splashed with varying prints and fabrications to jazz things up for night. Funnily enough, Atwood, known for his stilettos, went about designing a round toe boot as his first shoe in this new collection (one version features four different shades of leopard. Meow! Contrast that with zippered ballet flats and studded brogues for a decidedly sexy yet studious aesthetic.
"A little more fun, less overtly sexy," he says. Amen to that–and the price points, which will range from $200 to $600.