One of the best parts of New York Fashion Week is meeting people I admire and respect. I've been following Imran Amed, founder and editor of the Business of Fashion (an addictive site for the fashion obsessed!) for a year now and finally met him at a Gucci event this week– I was so pleased to discover that he is as thoughtful and intelligent in person as I always imagined him to be (and the fact that he's a total bag snob was just the icing on the cake!). We ran into each other again backstage at Thakoon where he was carrying the coolest messenger bag from Bill Amberg— I of course tore it off his back to examine every inch of it and almost begged him to give it to me when I found out it's completely sold out. That's when he excitedly shared details of the Calgary bag that he co-designed and co-conceived with Amberg (one of the most respected leather craftsman in the UK).
I'd never heard of Bill Amberg prior to this conversation, but Imran's enthusiasm was so infectious that I had to do a bit of investigating on my own. What I discovered was impressive– Bill Amberg bags are all designed and meticulously made in house at his London studio by experienced leather craftsmen, including the Calgary bag (named after Imran's birthplace in Alberta Canada). I love this unisex tote, it strike the perfect balance of fashion and function– a simply designed utilitarian style with artful touches like the braided shoulder strap and entirely lined with neoprene to protect MacBook/iPhone/Blackberries. It also holds a change of clothes– for the gym or the morning after depending on your lifestyle!
6 limited edition CALGARY bags are currently available– Red Patent, Orange Patent, Black Ponyskin (my favorite!), Purple Mock Croc, Tan woven and Tan Nubuck at Bill Amberg.com for £950.
They're also conducting a "Crowdsourcing" experiment with the Calgary collection. Three additional colors ((Black Smooth Cowhide, Lead Patent and Brown Cowhide– £495) will be up for voting by all of you and final production will be determined by the results. Derek Lam for eBay dresses has a similar experiment– it will be interesting to see how crowdsourcing shapes the fashion industry. Will the masses be dictating to designers in the future?!?! I have mixed feelings about this– on the one hand I think it's smart marketing, on the other I think it is potentially detrimental to designers. I mean we buy certain designers because we see them as arbiters of style, if they're allowing the masses to determine what they make, are we buying what Aunt Martha thinks is cool?! What do you guys think? Discuss!
Win a Calgary Bag
Dying for one of these totes? Take the survey here and you'll be eligible to win a Calgary bag (winner chosen via random computer drawing).
This is a great video on the making of the Calgary bag.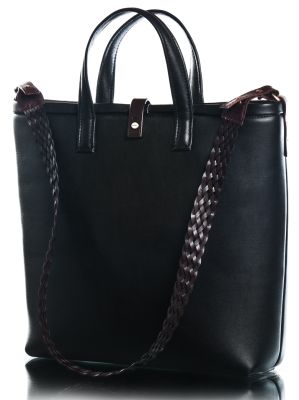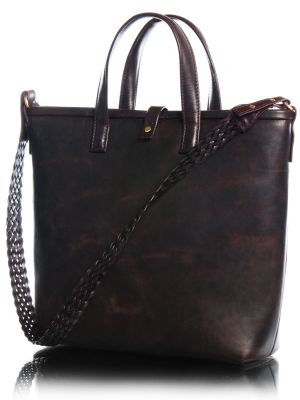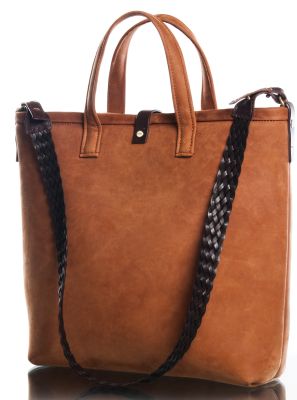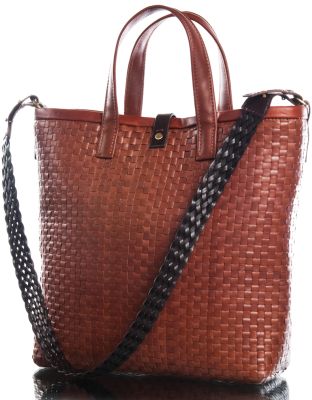 As you can see, the interior is very organized. You can go from office/school to gym/cocktails seamlessly.