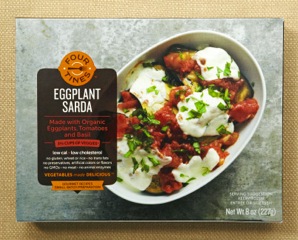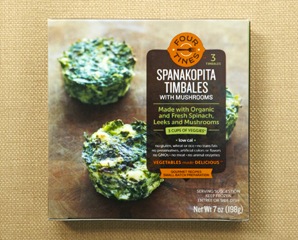 Crazy how time flies! Fashion Week is just a little over a week away and I'm already getting overwhelmed by the back-to-back schedule, early mornings, and late nights ahead…I know that makes me sound old, but I'm a woman who likes her AM gym time, early dinners, and 7 hours of sleep! When it comes to Fashion Week however all that goes out the window and most meals come via events or grab-and-go snacks. I've been about 70% raw since last summer, which requires near-daily grocery shopping and unfortunately I most certainly will not have time to do that next week! The solution? For the nights where I come home late, hungry, and have piles of work I'm going to reach for Four Tines. The line of frozen dishes ($5.99 and up), recently launched at Whole Foods and unlike pretty much every other frozen meal out there, they're actually healthy. They're low in fat, low in calories, high in fiber, high in protein, and most are relatively low in sodium. Sure they're not exactly like eating freshly prepared vegetable-based meals, but when in a pinch they're great options especially given the variety. Plus all eight dishes are organic, local, and gluten-free. Jump for the low-down on each of the dishes offered and an AMAZING dessert! (see picture below for a clue!).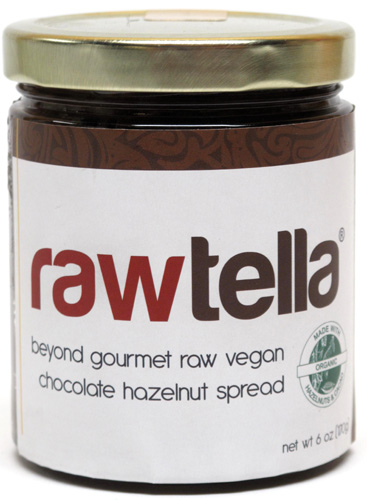 The eight Four Tines to choose from are –
* Brazilian Stuffed Pepper – Inspired by traditional recipes from Brazil. Fresh ripe eggplants are cooked in a homemade aromatic tomato sauce, sprinkled with fresh and naturally low-fat goat cheese and fresh basil, and stuffed in a home-roasted bell pepper half.
* Vegetable Tagine – Tagines take their name from the earthenware bowls in which they are traditionally cooked – this dish was inspired by traditional recipes from Morocco is an 100% vegan dish made from fresh organic zucchini, carrots, and tomatoes.
* Zucchini, Tomato & Fennel Tian – Tians are layered vegetable dishes from the Provence region of France – this dish uses a bit of artisan gorgonzola to replace the traditional bread crumb topping, and layers it with fresh organic tomato and zucchini over a bed of fennel and onions.
* Eggplant Sarada – Inspired by traditional recipes from the Italian island of Sardinia, eggplant slices are home-roasted and layered with fresh, soft mozzarella and fresh basil leaves in an homemade tomato sauce.
* Eggplant Pesto Rolls – Fresh, ripe eggplants are sliced and baked, spread with a layer of homemade pesto sauce, covered with diced home-roasted red bell peppers and fresh, soft mozzarella.
The timbales (similar to small crustless quiches):
* Cauliflower Timbales – Inspired by classic recipes from the Brittany region of France, this dish is packed with fresh cauliflower, leeks and mushrooms.
* Spanakopita Timbales – This dish is packed with fresh organic spinach, leeks and mushrooms and inspired by the classic Greek dish.
* Leek Timbales – This dish is packed with organic leeks and mushrooms in a small quiche like bed of light egg and cheese.
As for dessert – how genius is Rawtella!?? I grew-up on Nutella (sometimes my mother would even go so far as to layer pieces of chocolate on top of the Nutella…And now she wonder how I have such a sweet tooth!), and I've also long been addicted to Le Pain Quotidien's chocolate spreads (Brunette Praline is my fave), so I near-jumped for joy when I heard about Rawtella ($16). It's raw, vegan, gluten-free, handcrafted, safe for people with peanut allergies, and is made with only three ingredients – hazelnuts, cacao nibs, and coconut sugar.
The organic hazelnuts are soaked and dehydrated, so the spread is more digestible than Nutella (and nuts have plenty of good fat). The only downside is that it's still relatively high in calories (190 for 2 tablespoons), so some self-control is required, but that's still less than Nutella. It's also low in sugar, high in fiber, high in protein (3g each of protein and fiber per serving), and is sodium-free, so when I do eat up half the jar in one sitting, I don't need to feel too bad:)