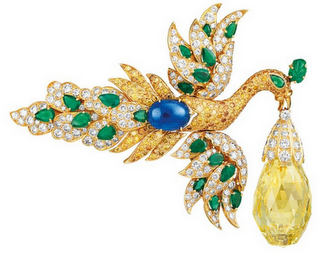 The Jet Set Girls are checking out Liz Taylor's and Princess Grace's jewels from Van Cleef and Arpels at the Cooper Hewitt Museum in NY.
Stiletto Jungle thinks Olivia Palermo's black and white animal print dress would be a chic, and affordable, wardrobe addition.
Allie is Wired has the latest about Mila Kunis's new Oz movie role.
Hourglass Aura Cheek and Lip Stains come in three shades, and they work perfectly for Beauty Snob!
Fashion Pulse Daily dishes on the hot accessories from the runways for fall 2011
These open-toe platform fire engine red, Jessica Rabbit-like shoes at Shoe Snob just ooze sexy.
If your tot already has a kitchen play set that you think is pretty swanky and cool, Tot Snob really doubts it is as cute and amazing as this one!!
KRISTOPHER DUKES is wearing Faux sheepskin, hooded shawl wrap jacket.
Jewel Snob was lucky enough to get some photos of the jewelry collection when Sachin + Babi showed their Fall 2011 line.
Shopping and Info loves the Balmain beaded sandals for Spring that Carrie Bradshaw and Sarah Jessica Parker would wear.
These Thread Social Lamé shorts at Couture Snob are navy with a bow belt and work for all seasons and can even be dressed down enough to wear during the day.
Coquette says give your wardrobe a bright burst of color with one of these orange handbags.
Found: Gwyneth Paltrow's striped Tory Burch bikini. SHEfinds is till searching for her trainer's number, though…
Second City Style takes a look at ALL the trends from New York Fashion Week for next fall.
Backstage beauty at Altuzarra! See what the fave up-coming beauty trends are at StyleHive!
In honor of Jennifer Aniston's new haircut, The Beauty Stop takes a look at her famous hairdo milestones.
The Shoe Goddess can never pass up a sexy red pump!