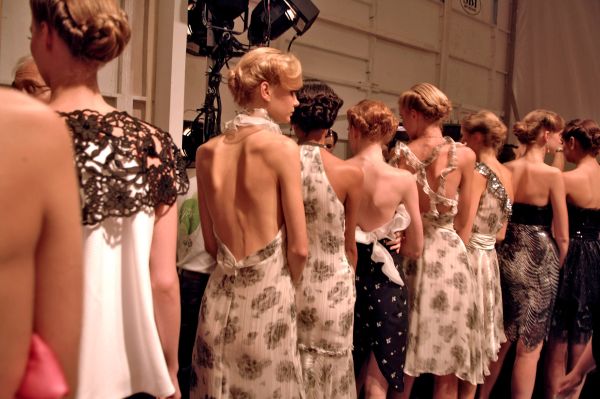 The updo is a perennial favorite that never goes out of style. I have used it on the runway as well as in my salons and every season seems to bring fresh variations. I wanted to share two looks for this spring that can't miss for any occasion.
The Rolled Updo
This is most definitely a modern twist on a classic hair style . I take the hair and twist portions of it into a roll-like shape. The style is versatile enough that it leaves us with a few styling options. The look can be worn either neat or roughed up. The roll can be placed around the hairline, over one ear or at the nape. The finish on the hair can be worn slick and sleek or dry and texturized. I found that though I really lit up the runway this season with this look it is very easy to do at home with the same couture looking results.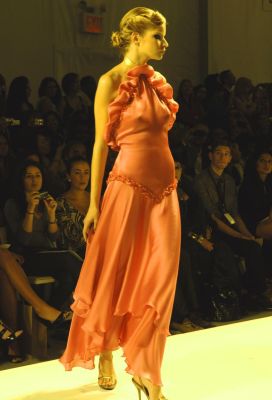 The Loose Updo
Close to the Rolled Updo but more of a knot then a roll. This look is very elegant but also very today. For me the creative fun is that the less perfect the updo the more perfect it is! This look is styled but loose. No tight buns or chignons here. The hair is first air-dried or diffused to create texture, crimped or curled prior to pinning it up. I like creating a softer curled loose updo look for a subtle spring look. In contrast, the idea of combining crimped hair in with an updo is something I brought to the New York Venexiana Spring 2011 runway. This makes the updo modern as well as unique with an almost spontaneous sophistication.
To create these eye-catching styles I like to work with performance based certified organic products that use organic honey for control and texture while adding weightless moisture. Organic sugar granules create a pliable tactile texture. I'm partial to Tela Beauty Organics by Philip Pelusi .