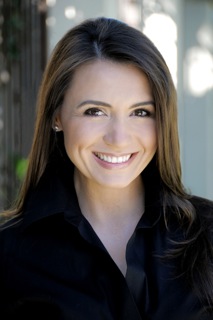 Five years ago, my dear friend Kimberly Schlegel Whitman helped me come up with the idea of the "Five Essential Bags" during lunch at Neiman Marcus (don't all great things happen there?!). I remarked that women need to shop smartly and build bag wardrobes the way I've always done with my essential bags, and she said, "Why don't you narrow it down to five and name them?" So I did! It's no surprise Kimberly has just been hired as Editor-at-Large for Southern Living, the nation's sixth-largest monthly consumer magazine, and she is also a lifestyle expert who makes frequent appearances on national television. She has built her empire around a flair for entertaining, publishing four books and launching her own company, RSVP Soiree Luxury Event Rentals. Her latest book, The Party Planner: An Expert Organizing Guide for Entertaining, is an amazing play-by-play handbook on how to plan the perfect event. We all anxiously await its August release. Kimberly's passion for parties is matched by her devotion to philanthropy. She donates her time to a number of charities, and maintains a comprehensive list of Dallas' finest charitable events (www.RSVPcalendar.com). She currently resides with her family in Dallas. I can't wait for our next inspiring lunch! Read on for the lifestyle guru's five essentials: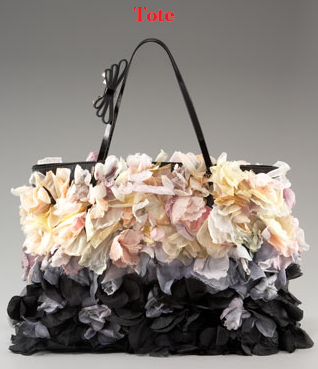 Valentino Flower Tote with Bow Handle: This gorgeous bag has lugged it's fair share of stuff for me. From wipes and bottles to my gym clothes, it never seems to get full!
Nancy Gonzalez Large crocodile and linen tote
: with a clutch inside (Santiago taught me that trick!!!!) I fill the clutch with the things I really need like some money, my phone and a lipstick so that I can snatch it out of the tote when I just want to run in somewhere. The tote is big enough to hold all of my other things but it still feels elegant instead of bulky.
Hermes Kelly in bright green: I love the bright green Kelly that my mother in law gave me. I wear it with so many things, because it really adds a pop of color. This season I am pairing it with bold solid brights but I also love to wear it with navy.
Chanel Flap Bag: I love the classic quilted Chanel bag look worn in the trendy way! (Across the body)
Bottega Veneta Knot intrecciato satin clutch
: I love the classic woven Bottega clutches for the evening. They are wide enough to hold everything I need and they fit so comfortably in my hand. I still carry one that I bought when I was at University. They are timeless!