Perfection does not begin to describe the amazement that is VBH Bags. Timelessly chic designs, impeccable craftsmanship and multi functional to boot– it's a line for the ultimate bag snob! If you have touched a VBH bag or even better, own a VBH bag, you will know what I'm talking about. No detail is too small for Creative Director V. Bruce Hoeksema, you only need to look at the precise corners and immaculate stitching to know this is a person who will not accept anything less than perfect in anything he touches. If you haven't experienced VBH, you must head over to Bergdorf Goodman tomorrow, Thursday, April 28th from 1pm-4pm to see the bags for yourself. Bruce will be there in person as well (please try to focus on the bags instead of swooning at his feet, the man is beyond gorgeous, I stood next to him on the red carpet at SATC2 premiere and almost had a heart attack)!
If you can't make it to NYC tomorrow, call Bergdorf or order a VBH bag online here— Mother's Day is coming up, go ahead, treat yourself! Tell your hubby Bag Snob said so if he gives you any trouble.
Don't know what to buy? Bruce shared his Five Essential VBH bags with us– jump to read his choices!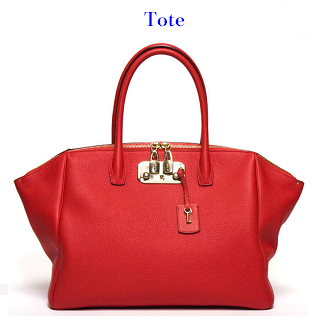 The Brera is the ideal tote. Like a pass-partout it can be worn with everything. You can let your imagination run wild from morning straight through to cocktails.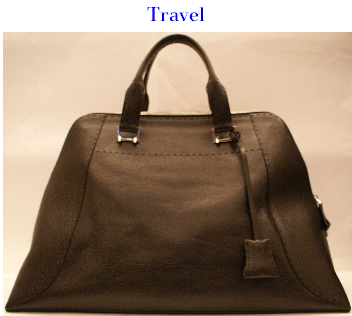 The Avenue Weekender is the perfect travel bag. It fits all your necessary travel essentials while looking chic: magazines, newspapers, computer, Ipad etc.
The Boogie bag is the perfect cocktail or club bag. It leaves your hands free to dance and socialize without any stress of loosing it.
The Vee Mail goes from a trendy cross body to a short shoulder bag in an instant and can update any look.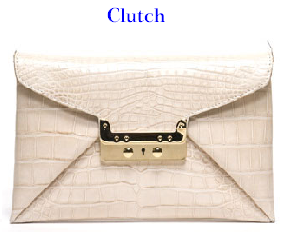 The Prive Clutch has an adjustable chain and can be worn at any length from the hip, to a shoulder bag, or as a clutch. It works as a great day bag and transitions easily to an evening clutch while holding all of your necessities.