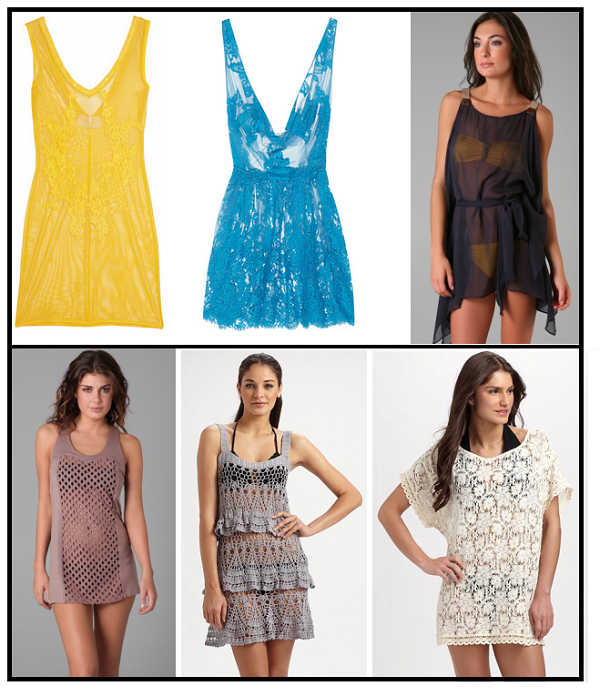 I once thought the swimsuit cover-up was for those with something to hide. No longer! The latest crop of hot weather over-layers are so sensually stylish, you won't want to take them off. And you won't even need to: diaphanous and packed with peek-a-boo appeal, they show off your bikini without making you feel like you're letting it all hang out.
From Rosamosario's super-sexy bright yellow tulle
($420) and electric blue Chantilly lace mini dresses
($620) (a little more opaque and the "Kate" is fit for the club) to Michael Kors' glamorously cascading translucent belted tunic
($340) to Tibi's funky eyelet tank
($161), a youthful take on mesh. Joie's romantic crocheted sheath
($238) is like modern Victorian lace, while Anna Kostura's gray, tiered crochet dress
($258) is wildly wearable. Whether you're hitting boardwalk, cabana, or pool party, there is simply no excuse to say "sarong" ever again!