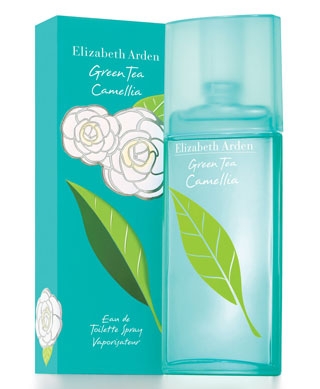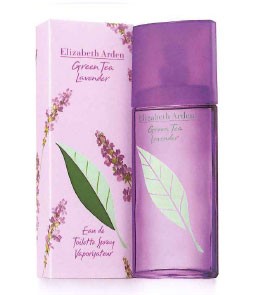 I'm always surprised at how relatively affordable Elizabeth Arden is. Maybe it's because growing up I often passed their Red Door Spa, which looked so glam to me as a kid, but in my head they're way more luxurious than their prices would suggest. The one place the brand is lacking, in my opinion, is with some of their packaging. Case in point their fragrances. They've just come out with two awesome scents — Green Tea Lavender and Green Tea Camellia — which I got to check-out at an event they hosted recently. The event was held in one of the penthouse suites at The Bryant Park Hotel and the room was spritzed to perfection with the new scents. It smelled incredible! The packaging however left much to be desired. In fact, I initially thought they might be deodorants when I saw them. To the products' defense, for a fragrance, they're incredibly well priced at just $29 for 3.3fl/oz, but still these aren't ones I'd want to display on my vanity and for me, that's half the fun of beauty shopping.
Luckily the new collection has more than just fragrances. They've got a bunch of new lip shades, eye shades, bronzers, eye liners, and blushes all of which come in appropriately chic packaging! I was particularly impressed with the selection of Ceramide Ultra Lipstick shades ($22.50), especially Mulberry (a burgundy-plum). Arden's lipsticks are pretty moisturizing (though my lips get very dry so I still need to layer lipstick over a balm), and the ones I've tried give a saturated, rich color. Also worth singling out is one of Arden's new eye quads, Blue Breeze ($30), which has a good day/night, light/dark mix and their new eye pencils, which come in Blue Sky and Black Violet ($16). Both pencils are a nice, but safe step down for those that want to deviate a bit from traditional black for the warmer months. Black Violet on the lower lash lines paired with Blue Sky on the upper lash lines I found to be especially nice.
You can check-out more on all that's new from Elizabeth Arden here.