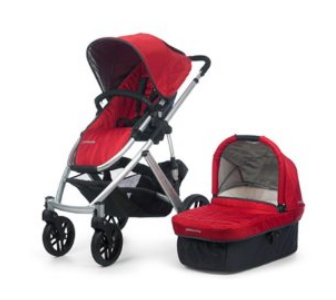 Everyone always wants to know what Tot Snob's favorite tot items are, and of course, not only do I have my absolute favorites that I make sure all my friends and family members put on their gift registry but I stand behind these as truly the best in value and function. So, without further ado, here they are:
STROLLER
I know a thing or two about strollers, mainly because I have 8 of them. Yes, that's right, go to my garage and count them (Bugaboo, 3 Maclarens, Sit and Stand, Graco Snugrider and Aprica Presto, which somehow got lost). I was the crazy person that would not relent until I had the perfect stroller to fit all of my needs. After 7 strollers, I decided that there is no one stroller that will fit all my needs but then, lo and behold, the Uppababy introduced the Vista. It was too late for me to buy yet another stroller, so I got it for my sister. It folds up easily, has the agility to go on uneven surfaces and has the all the various ways to recline. UPPAbaby Eco-friendly Vista Stroller
on Amazon for $679.99.

BOUNCY SEAT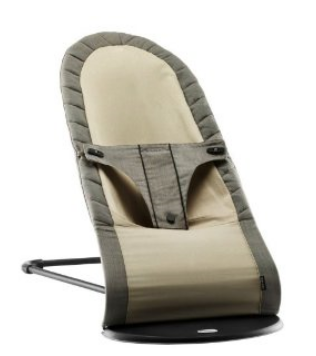 This is a parent favorite because tots LOVE to sit in this. There are many many bouncy seats out there but the BABYBJÖRN Babysitter Balance
somehow has the magic touch. And it is organic for your peace of mind, you will appreciate that after you see how much time your tot spends on this! Amazon for $163.17.
CAR SEAT
There is just no other when it comes to car seats. Britax is king and I will not use any other or recommend anything else. Save on clothes and toys, but do not skimp on the car seat. These are the safest and the easiest to install. This is a total no brainer, just go with the best, Britax Boulevard 70 Convertible Car Seat
on Amazon for $244.95.
SIPPY CUP
The sippy may not be as important as a car seat, but it does play a huge role in your daily life, especially when it leaks all over your bed, sofa and floor. My kitchen cupboard is full of sippy cups, I've tried them all, and the only one that will not leak is the Nalgene Tritan Grip-N-Gulp
. It is easy enough for tots to suck (some have too much vacuum and impossible to get a drink) and the valve is just ONE PIECE which will save your sanity. It is also BPA free, a must these days. On Amazon for $7.22.
MONITOR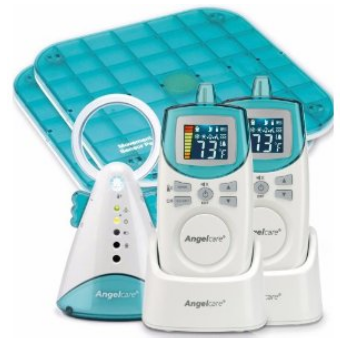 Static free, clear sound and has the added motion sensor for your absolute peaceful sleeping. I have no idea why people live with monitors that have constant static. This has zero static so you can leave on all day, one less thing to have to remember before you put your tot down to sleep. There is a also a movement sensor to make sure your newborn is breathing easily and safely all night, it monitors the movement and will alert you when there is movement stops after 30 seconds. You do need to remember to turn that off when you take her out of the crib but it is totally worth the trouble for a trouble free night of sleep (for you!!!). Angelcare Baby Movement and Sound Monitor Deluxe Plus
on Amazon for $114.
THERMOMETER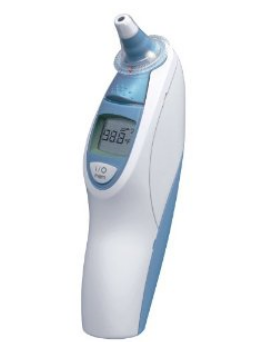 When your tot is sick, do you really want to further irritate her with a butt thermometer? You just need a quick reading to see what you need to do next, whether it is a simple dose of Tylenol or the more dire need to head to the ER. The ear thermometer may not be the most accurate reading, but it is good enough for you to make an informed decision. It is quick (5 seconds) and easy easy easy. Braun Thermoscan Ear Thermometer with ExacTemp Technology
on Amazon for $39.54.
HUMIDIFIER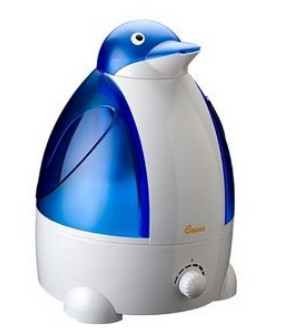 Quiet and adjustable, these cool mist humidifiers has it all. Including, endless design options to fit any decor. It has a filter but other than that, there are not many pieces to it, making it convenient and user friendly. I love the adjustable mist, I keep it in the middle for regular use but when my daughter had croup and needed cool mist, instead of wasting gallons and gallons of water running the shower to create the mist, I just cranked it up. Crane Adorable Cool Mist Humidifier
on Amazon for $34.99.
STERILIZER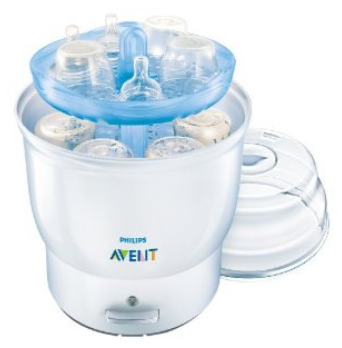 I do not like putting anything in the microwave although that may seem like a more convenient way to sterilize. The Philips AVENT BPA Free Electric Steam Sterilizer
is quick, just 2 minutes, and safely sterilizes bottles as well as smaller items like pacifiers and aspirators (nose suction thing). You can keep it on a constant mode that will sterilize every 2 hours for the total germiphobe, but personally, once it is sterilized it is good enough for me. On Amazon for $69.
ULTIMATE CHEW TOY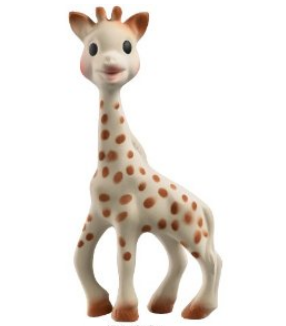 This is the absolute favorite chew toy for ALL tots. There is really no explanation but it is undeniably universal. The love of Sophie is a mystery but when your tot is happily chewing on this in the stroller, you will not care for an answer. Sophie the Giraffe Teether
on Amazon for $17.41.
BURPIE AND BIB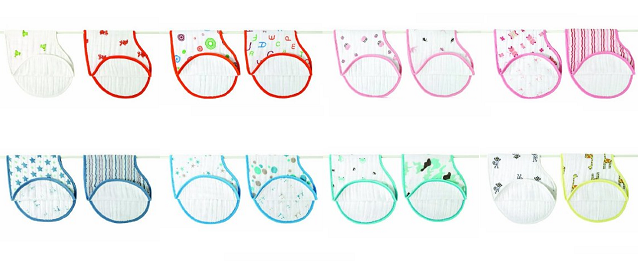 Muslin is so soft and cozy but also super absorbent making it the most perfect material for a bib. But this is so much more than a bib, it is a total shield for you, as well, against spit up and general slobber. The kidney shape is genius – it fits on your shoulder contouring around your neck, and on your baby it goes all the way around the neck and shoulder for total coverage. I love the entire line of Aden + Anais but the burpie is something I always include in a baby shower gift basket. aden + anais 2 Pack 100% Cotton Muslin Burpy Bib
on Amazon for $22.00. You cannot have enough of these!