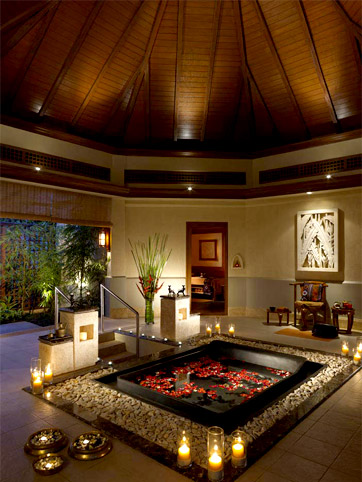 I just got back from a beach vacation to the Philippines at the Boracay Shangri-la. Truly amazing and otherworldly gorgeous. This Shangri-la lived up to its name for sure! Of course, a trip to the spa (or 2) was a must, especially after a long travel day (plane, car, boat and finally golf cart to my room), I immediately booked a massage that evening to reinvigorate me for the trip.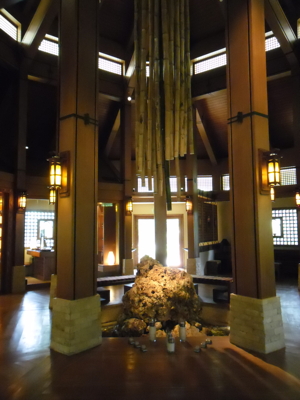 The Chi Spa is a resort within the resort, with its own pool and grounds. I entered the main building and was greeted with the warmest reception. I was asked to take a seat while tea was served as I waited for my therapist.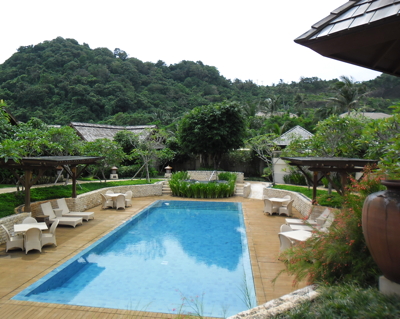 The treatment rooms are more like little villas that surrounds the tranquil spa pool. The main pool gets pretty busy during the high season so this is the perfect place to retreat for some peace.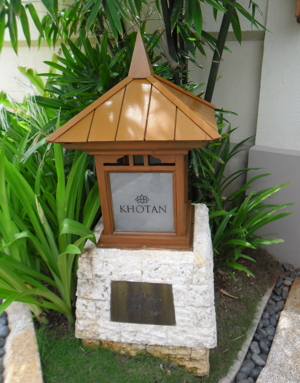 Each treatment "villa" has it's own name and entrance. Mine was Khotan, which, accordingly to my therapist, means prosperity and peace – a fantastical thought considering that these are usually at odds with one another.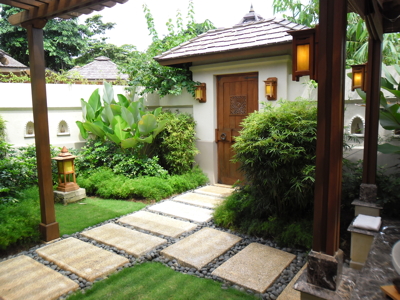 I entered the gate of my treatment villa to this incredible courtyard. Every treatment villa has its own courtyard. There is main treatment room and there is a separate building for the bathroom, which has a steam shower, locker and vanity area.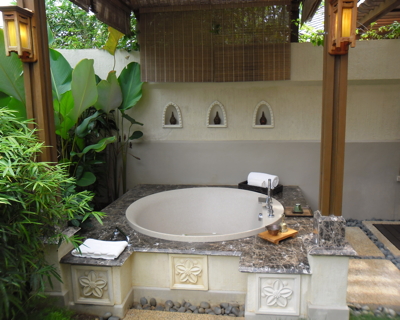 If your treatment includes a bath, this is where you would do it. It is set in the courtyard so you are treated to an outdoor bath. It is more jacuzzi than tub, it is really big! If you do a couples treatment, there is a special treatment villa with an even larger tub (as seen in the first photo at the top of this story).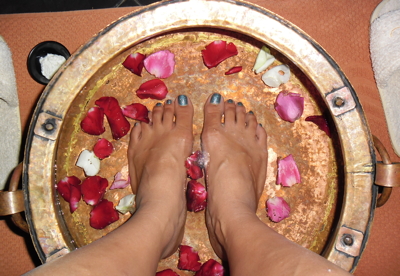 Before every treatment, you are given a foot bath. Pomegranate oil is poured into the rose pedal foot bath followed by a pumice scrub of the feet and calves. Tea is again served, this time while I enjoyed the ritualistic foot bath in preparation for my treatment. The first night I had a 1 hour 45 minute Energizing Massage which actually put me to sleep after my long day! But I woke up totally refreshed. My second treatment was 2 days later and was a Journey, a series of treatments that included a coconut oil hair treatment followed by a steam bath. The rest of the treatment was 3 different massages, the first was foot pounding, then an overall pressure point massage and ending with a scalp massage. This Journey was 2 1/2 hours for $7200 pesos (about $170) but I opted for the early bird appointment at 10am so I received a 20% which made it about $140. A super deal compared to most resort spas! I loved it so much, the spa, the resort, the island, everything! As we were leaving my husband and I looked at each other and both said, "We should come back!".