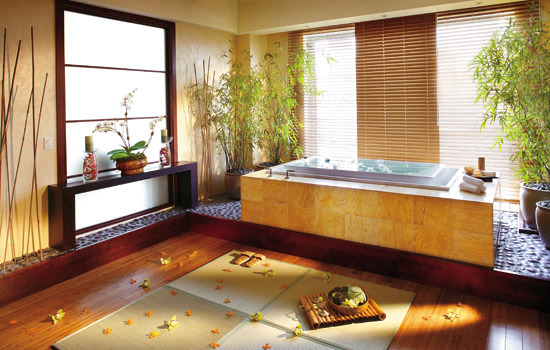 Seriously I think I need to temporarily hibernate in South Beach this coming winter. My parents have had a condo smack in the middle of all the action for nearly a decade now and this past weekend was my first time staying at their place. It sounds crazy now that I think about it, but I've always assumed that a vacation can't be relaxing unless I'm staying in a hotel. So, last year when I went down to Miami for Art Basel I stayed at the Four Seasons and the time before I went I was at the Delano. I met Alexia and Melisse of Well + Good NYC at an event a few weeks ago however and they told me that you could get day passes to a number of the best hotels or get pool/beach access by booking a spa treatment. With that in mind I booked a four day trip and stayed at my parents place, which thankfully was even nicer (and bigger!) than I thought. Best of all it has a washer and a dryer so leaving the place in as good of a condition as when I found it wasn't a problem. But let's get back to the relaxation goodness!
The first treatment I had was at the Mandarin Oriental, which is about a 10 minute cab ride from South Beach. It's located in Brickell Key and if you've been to the Mandarin Oriental spa in NYC you'll be super psyched to see how spacious the Miami spa is. 17 treatment rooms and six suites are spread over 15,000 square feet and overlook the water. I had a two hour massage that included some deep tissue work and I have to say I felt like a new person afterwards. The therapist could tell I had serious tension in my upper back and neck just from the way my arms were lined up against my body when I was face down (in an unnatural way apparently), so she focused on those tension points using relaxing oils and a mix of massage techniques. Usually after a massage I'll feel relaxed that day, but with this one I literally felt at ease up until my first full day back in NYC where all the stress of being back to work brought the back pain back! Actually I credit the amazing massage for allowing me to calmly deal with some drama that occurred with a friend while I was in Miami (that's a whole other story!). Now I see why people get regular massages! Jump for more on Canyon Ranch and Aveda.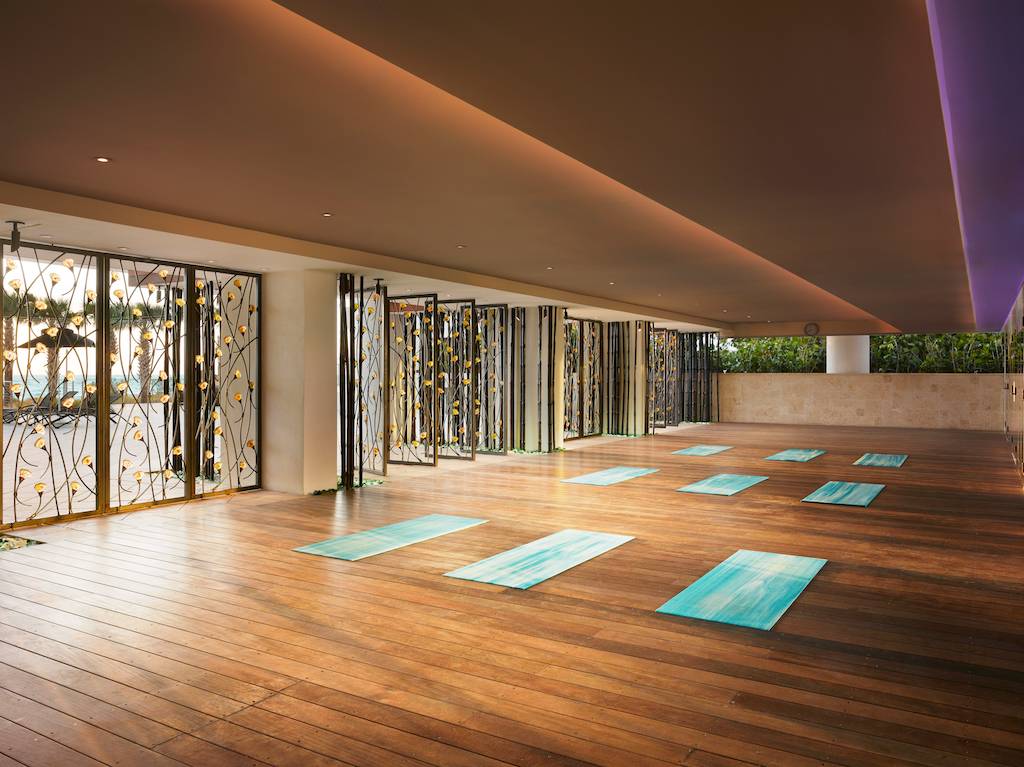 While I was in Miami I also spent a day at Canyon Ranch. I have been dying to take a vacation at Canyon Ranch, but didn't know anyone who had personally been so I figured a day would be a good way to test it out. Unfortunately I got caught up in shopping (if you go to Miami stopping by The Webster is a MUST), and was in such a zen mood after my two hour massage the day before at the Mandarin that I didn't make it there till the early afternoon. Once I got there however I was in complete awe of the zen space, which includes a 70,000 square foot wellness spa with 54 treatment rooms (yes! 70,000…it took me awhile to figure out how to get where). I'm not sure, but I think the whole place is sprayed with some kind of calming mist because I felt so relaxed from the moment I stepped foot inside. They have a gorgeous pool overlooking the beach and countless classes (I'm talking about three offered every hour). July is off season for Miami, so it might be more crowded if you go later in the year, but the first class I took I was the only person in (I ended up leaving it because it was more pilates than cardio/weight training, which is what I was looking for), and the second one only had two people aside from myself. The instructor of the second class I took, a weight room class, was super friendly and made it a point to accommodate each of us. After leaving the class I lounged by the beach for a bit. I hope to go back soon, try out some more of the classes and eat at their restaurant which is supposed to be fantastic!

Just before returning back to NYC I stoped by the Aveda Spa at the Palms Hotel and got a wonderful manicure and pedicure. The nail specialist and I immediately bonded because we were wearing nearly matching Cartier watches (seriously, she was the most stylish manicurist I've ever had and I've been to countless mani/pedi spots in NYC!). I love that the spa is eco-minded and uses SpaRitual vegan nail colors. After my nails were taken care of I wandered around the Palms' pool area which had all kinds of fun tiki set-ups, rocking chairs, and parrots, for a real retreat feel.
I've only been back in NYC for a day and I already wish I was back in South Beach….