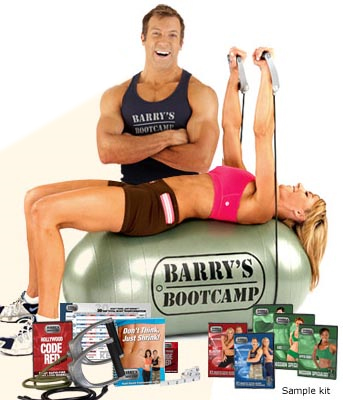 I've never believed in quick fixes — no one's going to go from frump to fab in a week (at least not safely), but sometimes you just NEED to fit into that dress. I have a wedding this weekend and I have the most fantastic Ports 1961 dress I want to wear. The problem is that it was a gift from a friend who used to work at Ports and is a straight-from-the-runway sample. Not only was it tiny to begin with, but it was taken in to fit the model. I can fit into, it's close, but I can. Sitting, breathing…we'll see…oy! Normally I wouldn't think twice about it — it fits, it fits — but because I have a busy week I won't be able to make it to the gym as often as I usually am and as many of us know, just one or two big meals coupled with one or two missed workouts can be the difference between "it fits yay!" and "it suddenly doesn't."
I could have opted to do a liquid cleanse, but honestly I wasn't feeling like it this week. They usually leave me too sluggish to function at my best and this is one of those weeks I want to be at my best. Plus I have dinner reservations at Boulud Sud and Blue Hill this week and I rather not fit into my dress than cancel either one of those! So, instead, I decided to sign-up for two classes at Barry's Bootcamp. If I'm not going to have a lot of time to work-out, I thought, I want my workouts to be as efficient as possible. Jump to hear about how they went!

It's not for nothing that celebrities from Katie Holmes to Kim K. have
been raving about this interval-driven workout, which just opened its
first studio in NYC. It's not only held in a spacious setting (at least
in NY), under dim, flattering lighting (I was not feeling that
good about myself when I walked into my first class there, but their lighting made
it seriously better – oh the power of lighting!), but they've got a killer music selection, super sweet trainers (don't be fooled by the "bootcamp" in the name, there's no yelling here), and a workout that is always changing so you're constantly challenging your body and never get bored.
The class is set-up as follows:
-12-15 minutes of interval training on the treadmill (ie you push yourself to run fast for a minute and then recover for a minute; you climb at a steep pace for a minute and then you recover, etc. This kind of training has been shown to be the most effective in countless studies).
-12-15 minutes of floor work – depending on the day you go in for a class the floor work will be focused either on the full body or a specific body part (abs, legs, back, etc…). You'll be doing anything from bicep curls to lunges to wall sits.
-12-15 minutes of treadmill work once again (same concept as the first time around, but different interval drills)
-12-15 minutes of floor work once again (again same concept as the first time around, but different exercises).
Barry's Bootcamp claims that you can burn up to 1,000 calories in one workout…I doubt that the average person can burn that many in an hour, but it's definitely a calorie and fat-burning workout that's also fun. The constant change of exercises makes the hour fly by. Highly recommend it! Now let's just hope I can avoid OD'ing on those chocolate covered frozen bananas in my fridge till this weekend….