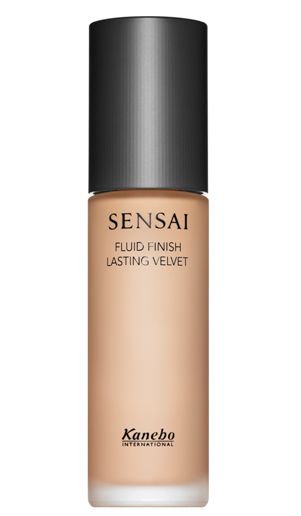 Kanebo Sensai's Fluid Finish has been my favorite liquid foundation for the last few years. Not only have I found the perfect shade for my skin tone (Natural Beige) to cover-up, even-up, and give me a slightly tan look, but the formulation is moisturizing and long-lasting. It's a rare combo, at least in my experience, to find a liquid foundation that hydrates, but also lasts day-to-night because the longer lasting, the chalkier and heavier the formulations tend to be. I don't know how Sensai does it, but when I combine Hourglass Veil Mineral Primer SPF 15
($17) with this foundation and a bit of powder from the Kanebo Sensai Collection Triple Touch Compact Concealer ($55), to set the look, it lasts for hours (I'm talking morning to evening without needing to be touched up!), and my skin never feels dry, not even in the winter. Sensai just added Fluid Finish Lasting Velvet ($50) to their foundation lineup and honestly it feels exactly the same as Fluid Finish. Both are stellar the only difference is that the newer version has more of a matte finish. Either way, I highly recommend both!
On another note, I have very highly pigmented lips so I'm more of gloss gal, but for lipstick lovers Sensai also added six shades to their cult-fave The Lipstick Collection ($55), which are launching next month. The reason for their (higher than Tom Ford!) prices is because they're formulated to give lips immediate and long-term anti-aging benefits. They really do feel great on lips and like the foundation need minimal re-application.