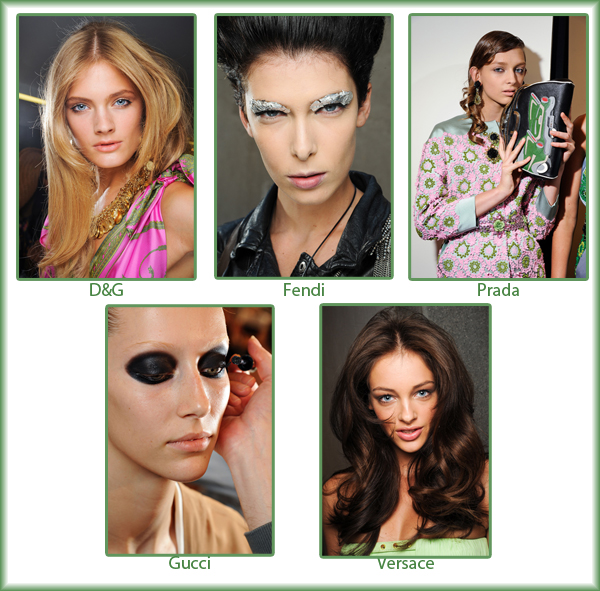 Come hell or high water I am going to get my bum to Milan for Fashion Week next February or September! And, if I have my way, stay at the Moschinio Hotel while I'm there, but before I get working on how in the world I'm going to make that happen, here's a look at some of this season's best Milan Fashion Week beauty looks.
1. D&G: I'm loving the bouncy, natural looking hairstyle Redken's Guido Palau created here. Paired with the bare makeup it was the perfect complement to the fashions on the runway, which were brimming with prints and bright colors.
2. Fendi: The fur, the sunglasses, the bags, the shoes – Fendi was beyond this season! Equally impressive were the elaborate eyes created by Chanel's Peter Philips using shimmering foil.
3. Prada: The wet look makes its way overseas with a side part thanks to Guido Palau.
4. Gucci: Talk about a charcoal eye! Have you ever seen an eye more blacker-than-black than this one created by Pat McGrath?
5. Versace: If I had my way, this is what my hair would look like everyday. If only I had an ion of Palau's skill! Here he created a fantastic healthy-looking voluminous look with big, bouncy movement. It's very similar to the look he crated at D&G, but has more volume.