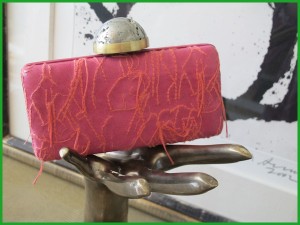 Celebrity Makeup Artist Ashunta Sheriff: A The Fashion Spot Exclusive!
Beauty Snob has Cameron Diaz Through the Years: The Blossoming of a Blonde!
Not Sure If Tailoring an Item is Worth the Cost? Use the Tailor Ratio at The Budget Fashionista.
Shoe Snob reminds you to forget all the non-sense of packing away your whites after Labor Day and the only rule you need to remember about white is Winter Whites rule!
In keeping with Jewel Snob's Labor Day celebration of all things white for the fall season, here's Givenchy's witty, fluffy mink bracelet that you can layer with glamorous chains for a rock 'n' roll sensibility or wear it with beat-up jeans and python heels for a buoyant brunch with the girls!
FabSugar's Fall 2011 Breakdown: How to Get the Boudoir Look.
With cuteness and style to spare, you can enjoy this amazing The Mini Social sale on this cool Australian brand at Tot Snob.
Red Carpet Fashion Awards has Salma Hayek In Gucci – 2011 Gucci Award For Women In Cinema!
It's an old-school rule that you can't wear white after Labor Day and fall's batch of pure-white coats prove that a beautiful white overcoat can read like freshly driven snow, setting you apart in the sea of blacks and navy blues at Couture Snob!
The Find has the Camelbak Insulated Bottle That Keeps Beverages Cold Twice as Long As Traditional Bottles.